John Craig Freeman is a public artist with over twenty years of experience using emergent technologies to produce large-scale public work at sites where the forces of globalization are impacting the lives of individuals in local communities. His work seeks to expand the notion of "public" by exploring how digital networked technology is transforming our sense of place.
He has produced work and exhibited around the world including Xi'an and Beijing, China. In 1992 he was awarded an Individual Artist Fellowship from the National Endowment for the Arts. Freeman currently is a Professor of New Media Art at Emerson College in Boston.
The Latest from John Craig Freeman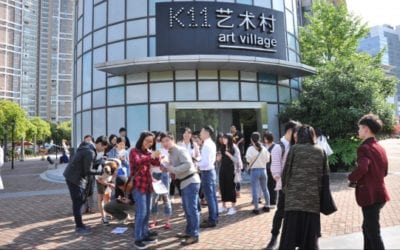 I am settled in now and things are moving forward! The Opening Ceremony and Artist Talk took place Sunday April 17th at the Wuhan Art Museum and the Augmented Reality Workshops got under way Monday April 18th. We seem to have generated significant buzz in the...
read more

American Arts Incubator is an initiative of the U.S. Department of State's Bureau of Educational and Cultural Affairs developed in partnership with ZERO1.
Visit exchanges.state.gov
Visit zero1.org
info@zero1.org
T +1 408.909-3761