About the Program
 American Arts Incubator (AAI) is a creative exchange program that utilizes community-driven digital and new media art projects to instigate dialogue, build communities, bolster local economies, and further social innovation. Each incubator addresses a relevant social or environmental challenge such as economic equity, youth empowerment, gender equality, and environmental health.
AAI sends a U.S. artist abroad to collaborate with local communities in each exchange country during a month-long incubator. These creative collaborations transfer skills in art, technology, and entrepreneurship. Through digital and new media art workshops, they facilitate dialogue and explorations of the social challenge. AAI provides small grants to participants who break into teams to prototype creative projects applying workshop skills to the challenge. Each exchange culminates in an open house that showcases the prototypes and solicits public feedback. After the international incubators are complete, ZERO1 hosts one visiting international participant from each exchange country for a 10-day professional development workshop in the San Francisco Bay Area during the summer to further build participant skills.
American Arts Incubator is an initiative of the U.S. Department of State's Bureau of Educational and Cultural Affairs developed in partnership with ZERO1.
The American Arts Incubator Team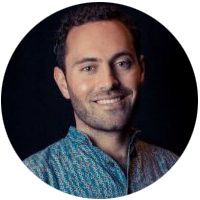 Shamsher Virk
Program Director
Shamsher Virk amplifies the impact of mission-driven organizations with strategic community engagement, communications, program development, and design. As a creative problem-solver and diplomatic communicator, he guides projects that celebrate the beauty of collaboration. Shamsher has worked internationally on five continents in four languages, entering new communities with a sustained commitment to inclusive process, responsive adaptation, and shared leadership. He studied human ecology at College of the Atlantic where he immersed himself in social research methodology and interdisciplinary communication arts.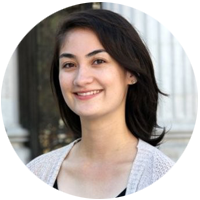 Maya Holm
Program & Communications Manager
Maya Holm brings her experience in nonprofit capacity building, relationship management, and communications to activate the next generation of social changemakers. She is passionate about leveraging her skills to create meaningful experiences that promote cross-cultural understanding as well as personal and professional growth for all stakeholders. Maya graduated from Brown University with a degree in Hispanic Language, Literature, and Culture. She has lived in Japan, Argentina, and India.
Our History
 American Arts Incubator (AAI) launched in 2014, sending the first four American exchange artists abroad to lead pilot incubators in 2015. The program was originally inspired by the "business incubator" model made popular by Silicon Valley's technology and startup companies. ZERO1 reinterpreted this model in service of cultural diplomacy, engaging artists from the field of socially-engaged new media arts. AAI became a hybrid training lab, production workshop, and tool for public engagement. While most visibly a generator of creative projects, at its core, AAI is a cross-cultural exchange of ideas that showcases artists as engaged and innovative partners in addressing social and environmental challenges. We believe that by collaborating at the intersection of art, science, technology, and entrepreneurship, we can discover new ways of seeing, feeling, and interacting with our world.
AAI has grown from four exchanges per year to six annually. In each exchange location we partner with a U.S. embassy or consulate and a local cultural organization to host the visiting American artist. In 2018, we added a reciprocal annual exchange which brings six international artists back to the Bay Area for further professional development. Over the years, AAI has developed a network of artists and organizations working for change in their communities. As the program continues to grow, we are working towards a world more deeply connected through the experience of creative collaboration.

American Arts Incubator is an initiative of the U.S. Department of State's Bureau of Educational and Cultural Affairs developed in partnership with ZERO1.
Visit exchanges.state.gov
Visit zero1.org
info@zero1.org
T +1 408.909-3761