View of Wuhan from the Yellow Crane Tower. Photo credit Croquant. CC BY-SA 2.0.
Augmented and virtual reality
In April 2016, John Craig Freeman traveled to Wuhan, China, where he taught augmented and virtual reality skills to community participants. The participants then proposed and developed public art projects to address youth empowerment using these new digital media art skills.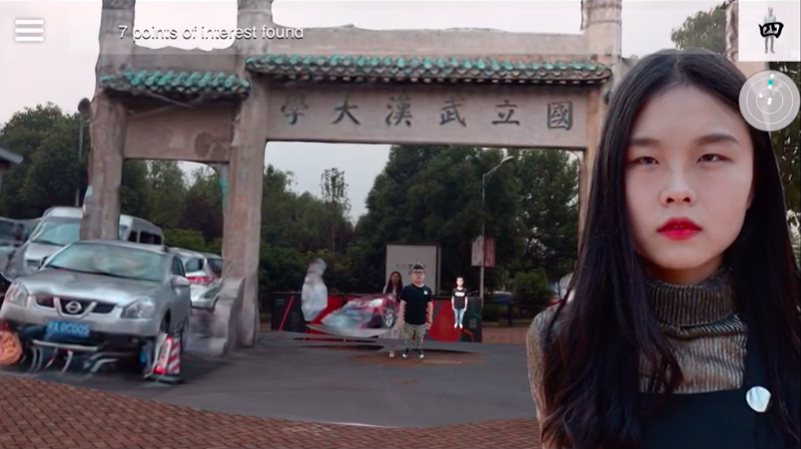 Through Gate
A network of portals connecting the institutions and students at several important universities Expanding on John Craig...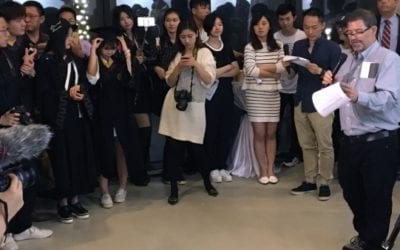 Portal to an Alternative Reality. Video by John Craig Freeman and Jinglin Li. After much anticipation, Portal to an Alternative Reality was launched last night at the Arts Incubator program's Closing Ceremony and Reception at K11 art village. Despite the rain, we had...
read more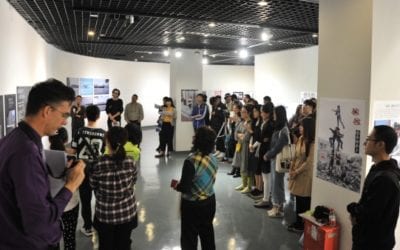 A community panel was assembled to judge the presentations by workshop participants. The panel consisted of: Yiyi Elizabeth Wong, Associate Professor Hubei University of Economics Carlos Castellanos, Assistant Professor, Digital/Experimental Media, Department of Art,...
read more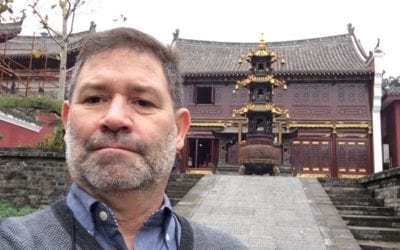 I arrived in Wuhan on Thursday, April 14th. The trip was long, but I was anxious to get the project underway so on Friday we got the production team together at the K11 Art Village to hammer out some of the details and plan for the weeks to come. Importantly, the test...
read more
| Title | Address | Description |
| --- | --- | --- |
| U.S. Embassy in Wuhan— China | Wu-chan, Chu-pej, Čína | |
| | Wu-chan, Chu-pej, Čína | Exchange Location |
Wuhan, China
U.S. Embassy in Wuhan — China
K11 is committed to promoting the development of contemporary art and the communication between young artists in the fields of visual arts, design, multimedia, music and other creative genres. 

American Arts Incubator is an initiative of the U.S. Department of State's Bureau of Educational and Cultural Affairs developed in partnership with ZERO1.
Visit exchanges.state.gov
Visit zero1.org
info@zero1.org
T +1 408.909-3761