Durban, South Africa
Artist Ram Devineni has extensive experience with projects that use interactive technologies to address social challenges. His workshops in Durban will combine diverse mediums, such as augmented reality comic books, street art, poetry, and documentary film to empower youth to design their own works inspired by local stories. 
Video by Dalisu Ngobese, Wandile Malimela, and Sandile Skhosana
(TMD Productions).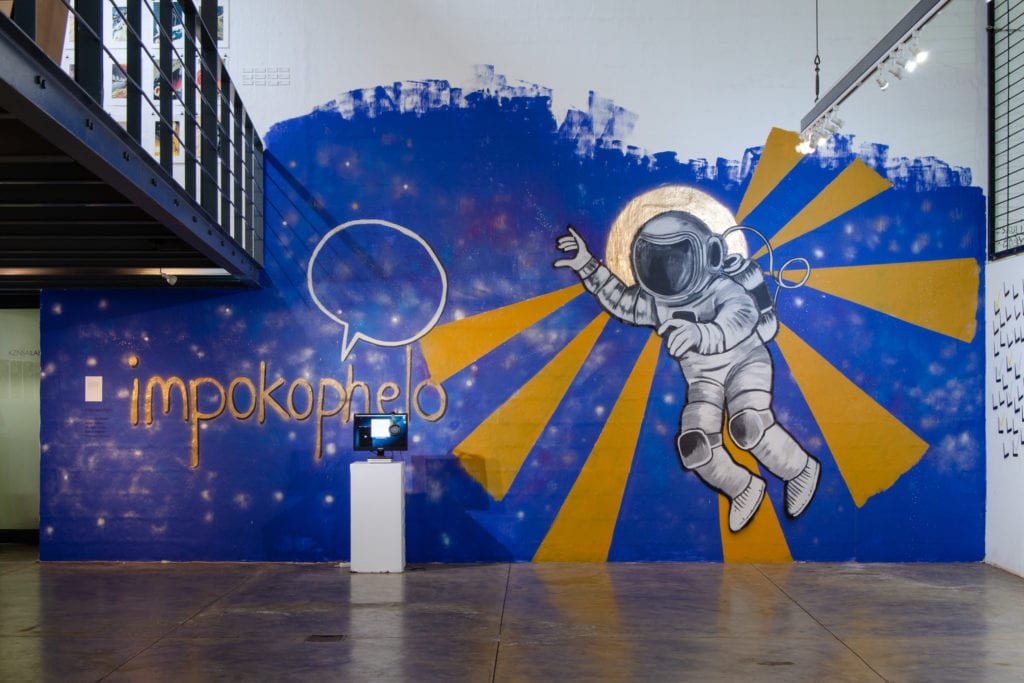 Impokophelo
Photo by: Niamh Walsh-Vorster The team that created the "Impokophelo" augmented reality mural engaged young people who have been involved in drug...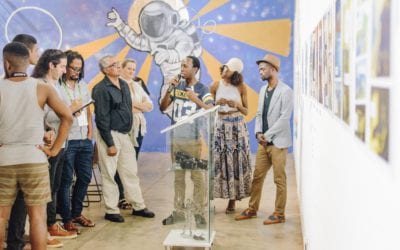 American Arts Incubator Opening at KZNSA Gallery. Photo by Niamh Walsh-Vorster. After running a month-long incubator in Durban, South Africa, I realized that augmented reality is still magic to people who experience it for the first time. During the month of April...
read more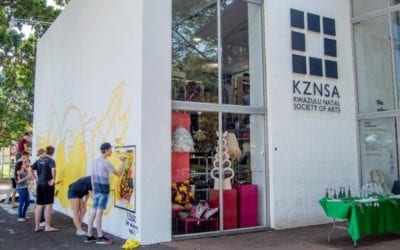 Durban has one of the most vibrant street art scenes in South Africa, and at the center of it is KZNSA Gallery located in Glenwood. The district has an eclectic mix of cultures and economic diversity, as well as dynamic youth culture. The gallery has become the...
read more
| Title | Address | Description |
| --- | --- | --- |
| U.S. Consulate General Durban — South Africa | Durban, Jihoafrická republika | |
| | Durban, Jihoafrická republika | Exchange Location |
Durban, South Africa

U.S. Consulate General Durban

— South Africa
About Our Host Partner, KZNSA Gallery
The KwaZulu-Natal Society of Arts, founded in 1902 and located in Glenwood, Durban was initially established as an informal locale for artists to discuss, exhibit, and market their work. Over a century later, it is KZN's premier contemporary art gallery, serving the interests of a broad community of artists and committed to the ethos of "Transformation, Incubation and Activation."

American Arts Incubator is an initiative of the U.S. Department of State's Bureau of Educational and Cultural Affairs developed in partnership with ZERO1.
Visit exchanges.state.gov
Visit zero1.org
info@zero1.org
T +1 408.909-3761