Scott Kildall is cross-disciplinary artist who writes algorithms that transform various data sets into 3D sculptures and installations. The resulting artworks often invite public participation through direct interaction. His work has been exhibited internationally at venues including the New York Hall of Science, Transmediale, the Venice Biennale and the San Jose Museum of Art. He has received fellowships, awards and residencies from organizations including Impakt Works, Autodesk, Recology San Francisco, Turbulence.org, Eyebeam Art +Technology Center, Kala Art Institute and The Banff Centre for the Arts.
The Latest from Scott Kildall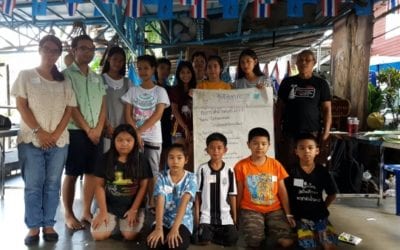 We received updates from the American Arts Incubator participants in Thailand! Here's what they've been up to since the exchange wrapped up in July (submissions have been edited for length and clarity). Make It Clear We believe that water resources and the community...
read more

American Arts Incubator is an initiative of the U.S. Department of State's Bureau of Educational and Cultural Affairs developed in partnership with ZERO1.
Visit exchanges.state.gov
Visit zero1.org
info@zero1.org
T +1 408.909-3761