Felipe Castelblanco is a multidisciplinary artist working at the intersection of new media and social engagement art. Through urban interventions, video, performance, sculpture, and networked installations, his work creates participatory experiences of publicness and enables coexistent encounters between unlikely audiences and across vast distances. His work has been shown internationally, including at the Children's Museum of Pittsburgh; Practice Gallery in Pittsburgh; the San Diego Museum of Art in California; FAD festival in Belo Horizonte Brazil, FIVAC festival in Camagüey Cuba; and the Valenzuela Klenner Gallery in Bogotá, Colombia among others.
Felipe has been awarded several grants and distinctions internationally, including the John Fergus Family Post MFA at The Ohio State in University in Columbus, OH (where he founded MOTE 078 Gallery in 2013); the International Artist Fellowship Award from Kala Institute in Berkeley, CA; an Honorable Mention from CAA's Annual Professional Development Award (NYC); and most recently the 2014-2015 Starr Fellowship at the Royal Academy Schools in London (UK).
The Latest from Felipe Castelblanco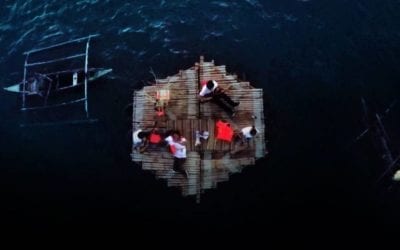 Today is my last day in the Philippines. A few hours ago I landed in Manila, after waiting for over an hour while the Presidential airplane was landing at the Bacolod airport. I was already installed in my airplane seat, all buckled-up, and through the tiny window I...
read more

American Arts Incubator is an initiative of the U.S. Department of State's Bureau of Educational and Cultural Affairs developed in partnership with ZERO1.
Visit exchanges.state.gov
Visit zero1.org
info@zero1.org
T +1 408.909-3761