Barranquilla, Colombia
*This exchange was conducted virtually due to COVID-19
Wendy Levy's "Laboratorio en las Fronteras" centers the artist's voice in the urgent issues of the Colombian-Venezuelan border region by showcasing the power of imagination, leveraging image-making and technology to amplify narratives that can be an engine for change. Levy facilitates the development of media projects rich in personal storytelling to build relationships between artists and their communities. She imparts the values and ethics of co-creation and collaboration, the human-centered use of technology, the centering of traditionally marginalized voices and bodies, and the persistent power of story to transform, heal, and bear witness. 
In March 2020, the world went on lockdown due to the COVID-19 pandemic, and the program went virtual. Through a series of online workshops exploring personal narrative and documentary, interactive media, emerging technologies, social practice and public art – participants supported each other in theme-based groups, and you can explore their work in the Community Projects section below.
View interactive artworks from this exchange in the Artsteps virtual gallery.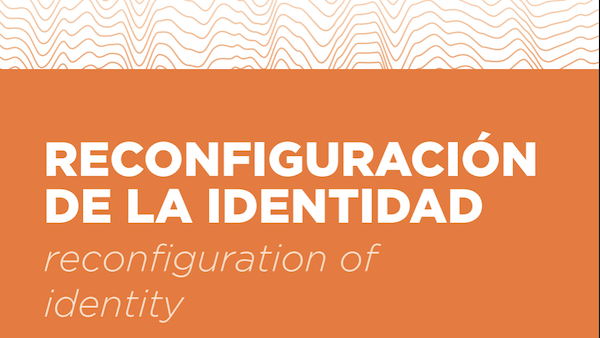 Reconfiguration of Identity
si ocupamos los espacios
entre naciones y el mundo,
a dónde pertenecemos?
quiénes somos, entonces?
//
if we occupy the spaces
between nations and the world,
where do we belong?
who, then, are we?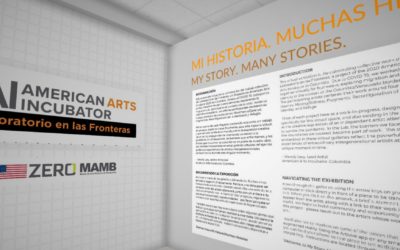 American Arts Incubator — Colombia, entitled "Laboratorio en las Fronteras," brought together a group of 28 visual artists, filmmakers, creative producers, musicians, educators, and social advocates to explore migration and identity in the context of the Colombia/Venezuela border crisis. Just as I was about to begin a journey to Barranquilla to lead the lab in person, the world went on lockdown…
read more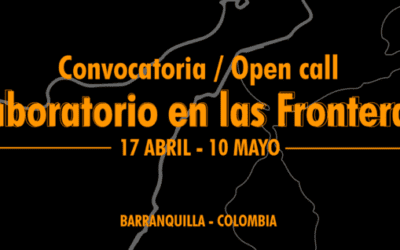 On April 19, 2020, I was supposed to be giving an Artist Talk at the Museo de Arte Moderno in Barranquilla, Colombia to kick off my American Arts Incubator exchange, Laboratorio en las Fronteras (Lab at the Borders). In the global urgency of lockdowns, quarantines, and travel bans…
read more
| Title | Address | Description |
| --- | --- | --- |
| U.S. Embassy Bogotá — Colombia | Cra 45 #24b-27, Bogotá, Colombia | |
| | Barranquilla, Atlantico, Colombia | Exchange Location |
Barranquilla, Colombia
U.S. Embassy Bogotá — Colombia
About Our Host Partner, Museo de Arte Moderno de Barranquilla (MAMB)
MAMB is a cultural center located in the city of Barranquilla. Inaugurated in 1994, the museum carries out activities such as festivals, urban art, educational talks, and family gatherings to promote culture and art, with an emphasis on preserving Colombian-Carribean artistic memory.

American Arts Incubator is an initiative of the U.S. Department of State's Bureau of Educational and Cultural Affairs developed in partnership with ZERO1.
Visit exchanges.state.gov
Visit zero1.org
info@zero1.org
T +1 408.909-3761