Linz, Austria
*This exchange was conducted virtually due to COVID-19
Rashin Fahandej's "Future of Inclusion Lab" is a series of co-creation workshops and incubator at Ars Electronica that provides technology and resource access to a mixed group of Linz-based creatives, including women and local immigrants. Fahandej's methods take on the lens of "Art as Ecosystem," creating a network of collaborations with a multiplicity of narratives that investigate social systems and occupy public sites as a critical discourse. The workshops explore social inclusion by investigating new media literacy and by providing access to cutting edge tools and technology to co-create prototypes for immersive and poetic reflections and experiences. The result is then shared with the community in the form of site-responsive public art interventions as well as web platforms accessible on any mobile device. Community projects from this incubator can be viewed below or on http://www.futureinclusionlab.cf/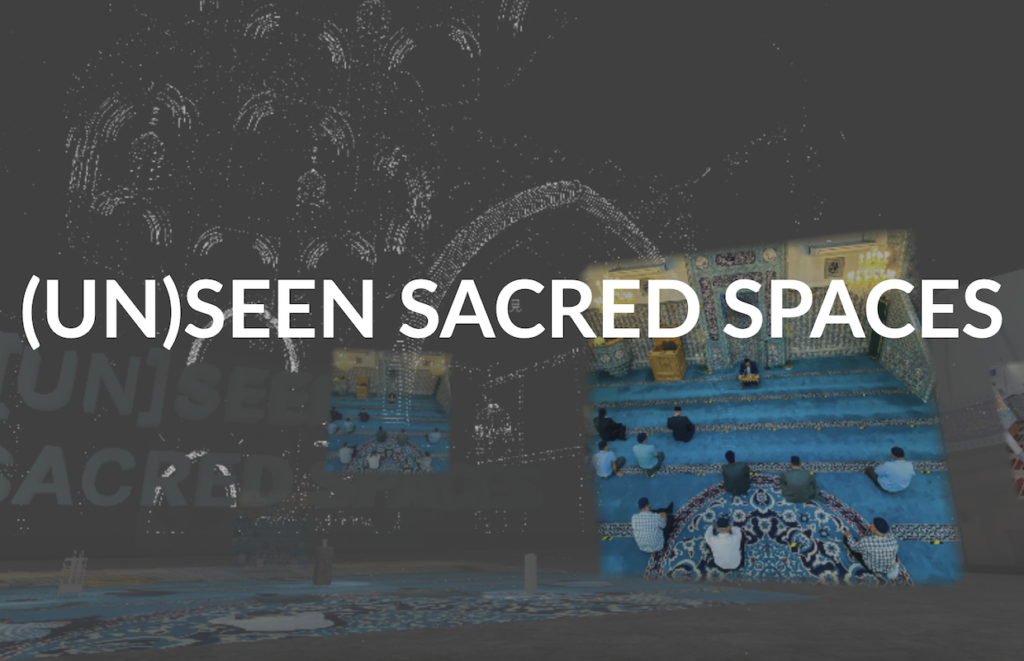 (Un)Seen Sacred Spaces
"(Un)seen Sacred Spaces" is a project that deals with the (in)visibility of different sacred buildings in the cityscape. It questions why some sacred buildings are visible while others are not, as well as why some sacred buildings are deliberately made invisible and the effect that has on its communities...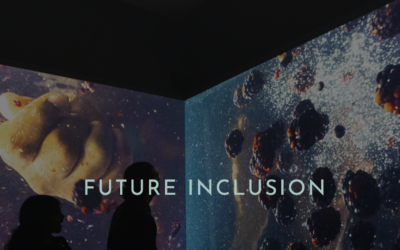 How would our world be different if every president and prime minister's action and speech were defined through a direct and collective contribution from every community member? How would our world be different if houses of worship and sacred spaces had multitudes of doors, welcoming humanity across different religions to enter with their own prayers?
read more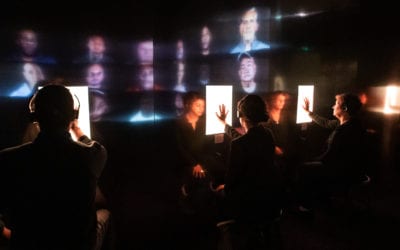 First is the moist breeze, then the faint sound of water rhythmically slapping against the bank. The soles of my feet are not used to the unevenness of the cobblestones. I walk alongside the Danube, witnessing people crossing paths, exchanging greetings; encounters coming together as a jagged yet porous edge of beautifully diverse experiences…
read more
| Title | Address | Description |
| --- | --- | --- |
| U.S. Embassy Vienna — Austria | Boltzmanngasse 16, 1090 Wien, Austria | |
| | Linz, Austria | Exchange Location |
Linz, Austria
U.S. Embassy Vienna – Austria
About Our Host Partner, Ars Electronica
Ars Electronica has been analysing and commenting on the Digital Revolution since 1979. The focus is always on current developments and possible future scenarios and the question of how these will change our lives. Ars Electronica is a worldwide unique platform for art, technology and society.
Strategic Partner:

Outreach Partners:
XR Vienna | vrisch | Muslimische Jugend Österreich | Advantage Austria | St. Pölten University of Applied Sciences

American Arts Incubator is an initiative of the U.S. Department of State's Bureau of Educational and Cultural Affairs developed in partnership with ZERO1.
Visit exchanges.state.gov
Visit zero1.org
info@zero1.org
T +1 408.909-3761