Laura C. Wright is an artist and educator exploring communication through the intersections of fiber arts, digital technology, visual media, and participatory practices to amplify stories and histories that go unrecognized in our landscape. This work manifests as site-specific installations, interactive projects, and community-based programming responding to issues relevant to the people and locations in which she works. Her artistic practice is defined by a desire to develop new pedagogical models for supporting creativity and empowerment on a grassroots level.
She is the creator and organizer of a six-year community-based filmmaking project in Seattle called the Georgetown Super 8 Film Festival, has worked with teachers in Accra, Ghana to develop sustainable art education practices, and is continually developing projects to address the impacts of the tech-boom on housing and quality of life in her Seattle neighborhood.  
Laura received her BFA from the Art Institute of Chicago in 1996 and MFA in Fiber Arts from the University of Washington in 2004. In 2013, she completed a second MFA from the UCSC Digital Arts and New Media program to provide her with a greater understanding of the tools and language of communication in the digital age. 
The Latest from Laura Wright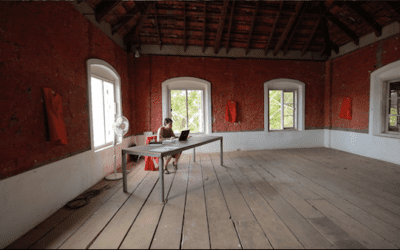 I have thought a lot about what I would have done differently now that I have completed the exchange in Kochi, juggling tight deadlines within a demanding program. My first thought was that I should have chosen an easy personal project — something that I was...
read more

American Arts Incubator is an initiative of the U.S. Department of State's Bureau of Educational and Cultural Affairs developed in partnership with ZERO1.
Visit exchanges.state.gov
Visit zero1.org
info@zero1.org
T +1 408.909-3761