Kick-off of the Philippines Arts Incubator workshops
Reimagining relationships to the environment
Felipe Castelblanco traveled to Bacolod, Philippines, where his workshop and public art projects created dialogue around the environmental conditions in Bacolod, a city that has recently experienced typhoons and earthquakes. His collaborative project, The People's Island, positioned the nearby ocean as an extension of the public realm for Bacolod's community and served as an evolving platform for community-based art projects. Negros Museum hosted the program.

BLT: Busok, Lusog, Talino
Collaborating with local ceramic artists to create hygienic kitchen facilities for rural schools BLT aims to improve attendance, bolster...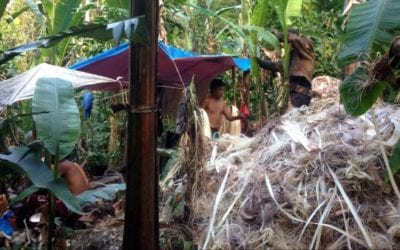 The Protected Land Jack, a brilliant naturalist takes us through the volcano. Photo by A. Quitmeyer. Jack is a big dude and an equally big nerd for nature. The man is a machine-gun rattling off bullets of knowledge about everything he sees. "This bird is named...
read more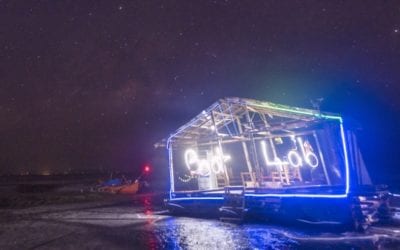 ​We managed to get the full BOAT Lab built and fully operational in the two short weeks before the big exhibition! To celebrate this achievement, we held a grand gala opening ceremony for the BOAT Lab and all the Waterspace projects. This new video describes the whole...
read more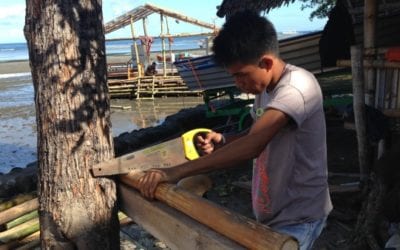 Simply put, this is how the whole program works: we try to complete 5 big projects in just 3 weeks! There's a main project led by myself as the ZERO1 American Arts Incubator lead artist, which will be the BOAT Lab, a floating art and technology laboratory focusing on...
read more
| Title | Address | Description |
| --- | --- | --- |
| U.S. Embassy in Bacolod — Philippines | Gatuslao St, Bacolod, 6100 Negros Occidental, Filipíny | |
| | Bacolod, Negros Occidental, Filipíny | Exchange Location |
Bacolod, Philippines
U.S. Embassy in Bacolod — Philippines
The Negros Museum in Bacolod is curatorially conceived without focus on precious artifacts, but rather on the complex stories and people of Negros Island whose lives make up the stories.

American Arts Incubator is an initiative of the U.S. Department of State's Bureau of Educational and Cultural Affairs developed in partnership with ZERO1.
Visit exchanges.state.gov
Visit zero1.org
info@zero1.org
T +1 408.909-3761