Belo Horizonte, Brazil
With the backdrop of mining history in Minas Gerais, Santiago X's incubator seeks to mine opportunities for a more sustainable future by strengthening local participants' roles in their communities. The incubator supports their visions of futurity by utilizing digital interventions to amplify their narratives through experiential hybrid environments. His workshop focuses on generating access to unlocked truths, using technological ideation and production to populate the physical environment with portals for education and contemplation. The incubator includes collective issue-driven discourse, technological demos, and a collaborative team-based work environment from conceptual deep-dives to interactive or experiential installations.
No Results Found
The posts you requested could not be found. Try changing your module settings or create some new posts.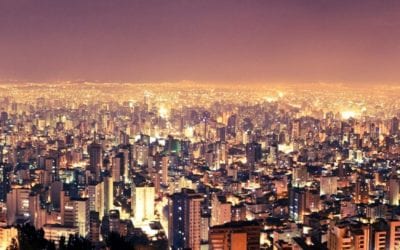 I'm writing this blog post in the midst of final preparations for my journey, as I leave wintry Chicago en route for summertime in Belo Horizonte, Brazil! This will be my very first trip to Brazil, and my first ever visit to South America. I'm excited to meet the partners on the ground, get settled in, and make some waves with the 25 participants …
read more
| Title | Address | Description |
| --- | --- | --- |
| U.S. Embassy Branch Office Belo Horizonte — Brazil | Av. do Contorno, 4520 - Santa Efigênia, Belo Horizonte - MG, 30130-005, Brazil | |
| | Belo Horizonte, State of Minas Gerais, Brazil | Exchange Location |
Belo Horizonte, Brazil
U.S. Embassy Branch Office – Belo Horizonte, Brazil
About Our Host Partner, JA.CA
JA.CA is a nonprofit based in the Jardim Canada neighborhood of Belo Horizonte that experiments at the intersection of arts, architecture, and urbanism & design. As an autonomous arts space, JA.CA develops and supports projects that bring art closer to people's lives by broadening the reflection on artistic processes and by working with local communities, artists, and organizations.

American Arts Incubator is an initiative of the U.S. Department of State's Bureau of Educational and Cultural Affairs developed in partnership with ZERO1.
Visit exchanges.state.gov
Visit zero1.org
info@zero1.org
T +1 408.909-3761