Jennifer Berry currently resides in the San Francisco Bay area in California. Her childhood on military bases in Alaska, Delaware, Maine, Texas, Michigan, and Illinois provided her with the perfect places to interact with urban wildlife. Berry studied biology, art, and writing in a place where encounters with animals such as moose and coyotes were an everyday occurrence on her way to class. Berry is now an artist, consultant, and educator who specializes in collaboration with and design for wildlife and nature. Her art is to inspire her audience to see the natural world from a perspective of wonder. She teaches a range of topics, from computer-aided design/build to mindfulness to natural sciences, and in both academic and non-conventional teaching venues. Relevant degrees, certificates, and awards include a Bachelor of Science from Northern Michigan University, Biologist at the Design Table certification from The Biomimicry Institute, LEED certification, plus residencies and awards for various artworks.
The Latest from Jennifer Berry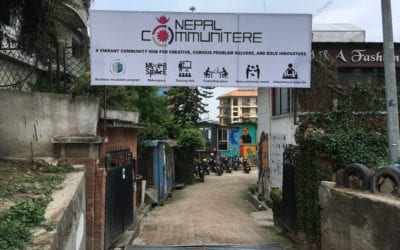 I awoke my first morning to the sound of bells ringing and birds singing. Somehow, my driver had found my little apartment the night before, though this part of Kathmandu, Old Patan, is so ancient that it has no street signs, no street names, and there are no numbers...
read more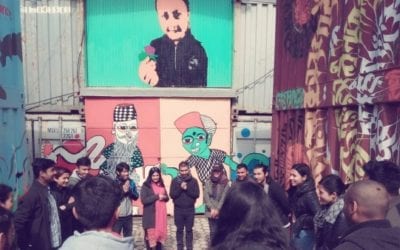 Each evening as I wind down here in the Bay Area, my partners in Nepal begin their work day. Though worlds apart, we have been in such close contact online that I feel a part of me is already there. In just three weeks, the rest of me will catch up, and I will be...
read more

American Arts Incubator is an initiative of the U.S. Department of State's Bureau of Educational and Cultural Affairs developed in partnership with ZERO1.
Visit exchanges.state.gov
Visit zero1.org
info@zero1.org
T +1 408.909-3761