Fox Glacier. Photo by Mike Brown.
Fieldwork: Climate Change & the South Island
In July 2016, Sara Dean and Beth Ferguson traveled to the city of Dunedin on the South Island of New Zealand, where they were hosted by the Otago Museum. Through community workshops, public events, and individual research, they explored connections between design and science using new media techniques and experimentation. Collaborating with designers, scientists, students and citizens, the exchange culminated in a group exhibition that explored New Zealand's rapidly changing climate and its relationship with the Southern Ocean and Antarctica. Information about the project can also be found at climatekit.com.

Shedding Some Light
Dunedin's Dark Skies Initiative This project relates to the Dark Skies Initiative proposed by the Dunedin City Council, which considers the...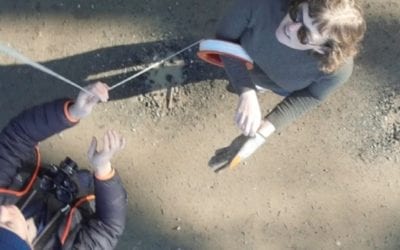 Balloon mapping, using a tethered red weather balloon with a small time lapse camera attached, was a great way to meet curious walkers along the water's edge. It was also an amazing way to explore and document areas along Dunedin's coastline that are vulnerable to sea...
read more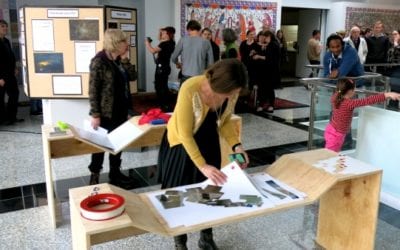 The public is invited into the Climate Kit exhibition. Photos courtesy of the artists. The Climate Kit: Field Tools from the Anthropocene exhibition at the Otago Museum was a big success with a great turn out on opening night, despite the morning ice storm. Check out...
read more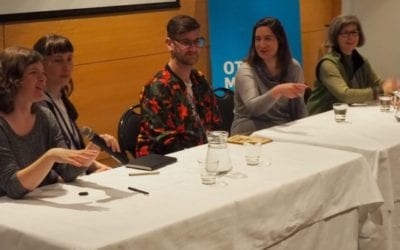 This past weekend marked the end of our workshops and the distribution of our community small grants. On Saturday, at the Otago Museum, we heard from community groups about local issues ranging from sea level rise, to erosion, to neighborhood resiliency, to light...
read more
| Title | Address | Description |
| --- | --- | --- |
| U.S. Embassy in Dunedin — New Zealand | 419 Great King St, North Dunedin, Dunedin 9016, Nový Zéland | |
| | Dunedin, Nový Zéland | Exchange Location |
Dunedin, New Zealand
U.S. Embassy in Dunedin — New Zealand
The Otago Museum shares the natural cultural and scientific stories of Otago, Aotearoa New Zealand and the world. The Museum will be 150 years old in 2018, although many of the items in the collection are far older.

American Arts Incubator is an initiative of the U.S. Department of State's Bureau of Educational and Cultural Affairs developed in partnership with ZERO1.
Visit exchanges.state.gov
Visit zero1.org
info@zero1.org
T +1 408.909-3761