The Kremlin at night. Photo: My Destination Moscow
Sensing and Projection Mapping in Moscow
Elaine Cheung is addressing disability inclusion, working with those with physical or sensory impairments that in some way hinder or distort their ability to function, interact, and move through an able-bodied world. She is engaging with disabled and able-bodied participants to use new media art practice as a way to cultivate awareness, initialize dialogue, and suggest actionable steps towards inclusion and accessibility in Russia.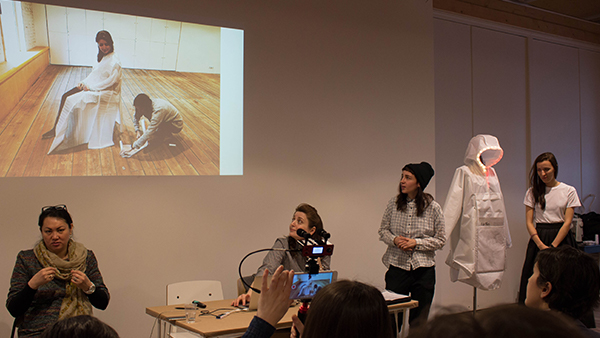 Emotional Clothes
Communicating emotions through transformational design The E-Clothes Team created wearables in the form of a jacket that allows people to...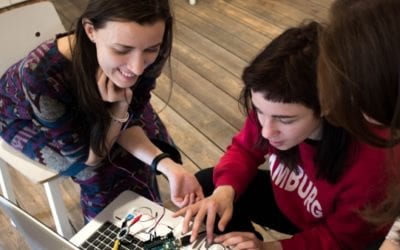 The experience I've gained as an artist in the American Arts Incubator (AAI) program both abroad in Moscow, Russia and locally in the States has been a journey, to say the least. I've made many acquaintances and seen how different and similar it is to live in Moscow...
read more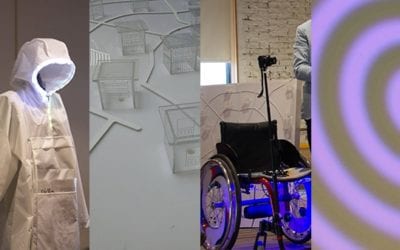 The days between the development building phase and prototype presentations on April 22nd were absolutely crazy. The four project teams had a mere two weeks to design, build, and prototype their initial project ideas around themes of inclusion that could be...
read more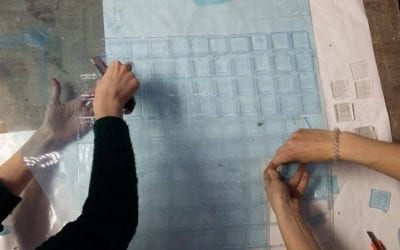 The community project descriptions below were written by participants in American Arts Incubator — Russia. All four projects explore aspects of inclusion through design prototypes that speculate what future inclusive programs could look like in local Moscow...
read more
| Title | Address | Description |
| --- | --- | --- |
| U.S. Embassy in Moscow — Russia | Krimsky Val, 9 строение 32, Moskva, Rusko, 119049 | |
| | Moskva, Rusko | Exchange Location |
Moscow, Russia
U.S. Embassy in Moscow — Russia
Garage Museum of Contemporary Art is a place for people, art and ideas to create history. Founded in 2008 by Dasha Zhukova and Roman Abramovich, Garage is the first philanthropic institution in Russia to create a comprehensive public mandate for contemporary art.

American Arts Incubator is an initiative of the U.S. Department of State's Bureau of Educational and Cultural Affairs developed in partnership with ZERO1.
Visit exchanges.state.gov
Visit zero1.org
info@zero1.org
T +1 408.909-3761