Ram Devineni produced The Russian Woodpecker, which won the Grand Jury Prize at the 2015 Sundance Film Festival and was nominated for an Independent Spirit Award. His most recent film, The Karma Killings, about the Nithari serial killings is out exclusively on Netflix worldwide. He is the creator of the augmented reality comic book, Priya's Shakti and Priya's Mirror, which received the Tribeca Film Institute New Media Fund from the Ford Foundation and supported by the World Bank, and showcased at 2016 New York Film Festival. For creating India's first female superhero who is a rape survivor, he was named a "gender equality champion" by UN Women. He was named by Fast Company magazine as one of the most creative people in business in 2017 for his innovative use of augmented reality to address social issues.
The Latest from Ram Devineni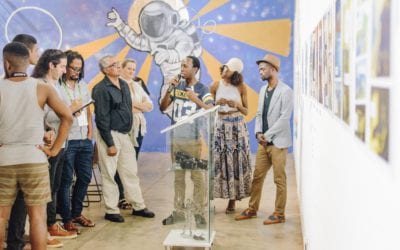 American Arts Incubator Opening at KZNSA Gallery. Photo by Niamh Walsh-Vorster. After running a month-long incubator in Durban, South Africa, I realized that augmented reality is still magic to people who experience it for the first time. During the month of April...
read more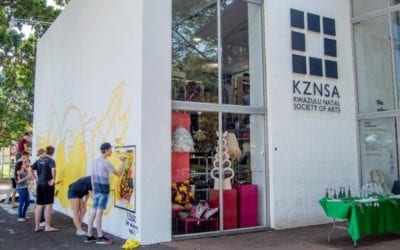 Durban has one of the most vibrant street art scenes in South Africa, and at the center of it is KZNSA Gallery located in Glenwood. The district has an eclectic mix of cultures and economic diversity, as well as dynamic youth culture. The gallery has become the...
read more

American Arts Incubator is an initiative of the U.S. Department of State's Bureau of Educational and Cultural Affairs developed in partnership with ZERO1.
Visit exchanges.state.gov
Visit zero1.org
info@zero1.org
T +1 408.909-3761