Workshop and Incubation Sessions at YWCA Port Moresby
Connecting communities for women's rights
For four weeks starting in March 2015 Kendal Henry was in Papua New Guinea working with the local community to facilitate a series of public art projects that focused on the hot-button topic of gender equity in PNG. His visit began with the Women's Forum, sponsored by the U.S. Embassy in Port Moresby. Next, he led a multi-day workshop that resulted in four community-driven projects as well as his own interactive digital media art project. Both the University of PNG and the YWCA partnered with American Arts Incubator to host and support these initiatives.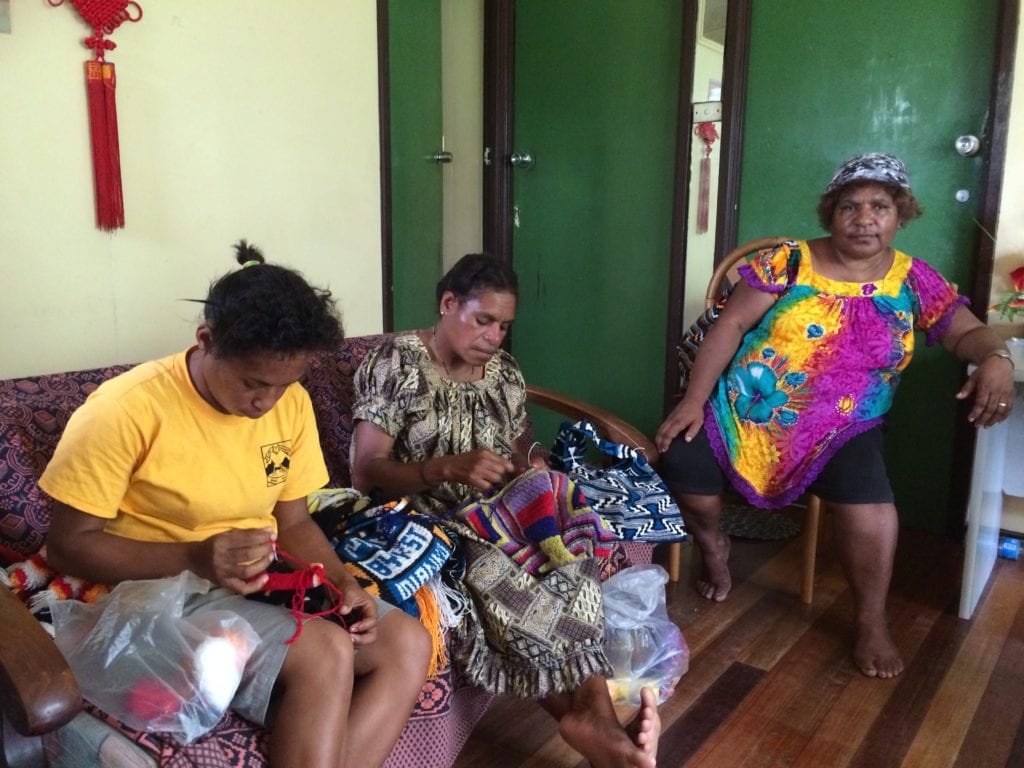 Elyok Products
Creating opportunities for women through new weaving collective ELYOK Products is a women's collective of traditional artisans crafting bilum...
read more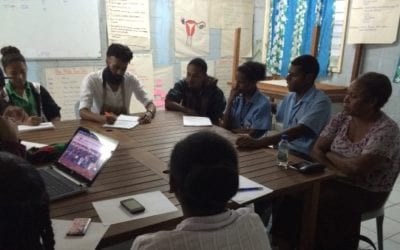 The first workshop at the YWCA was with young members of the Youth Adolescent Health (YAH) Club and Youth Against Corruption Association (YACA). Both groups formed their own governing bodies through a democratic process and are very active in discussing concerns...
read more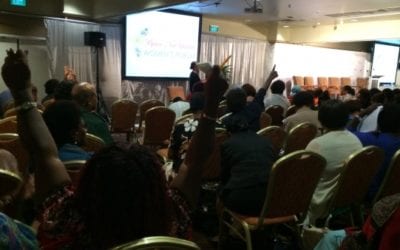 "I divorced my husband because he was married to other women," proclaimed a woman in a matter-of-fact way in what was the very last workshop of the very last day of the PNG Women's Forum. That statement was both a declaration of her independence and confirmation that...
read more
"Smoking in the lavatories and chewing betel nuts are strictly prohibited," was what I heard over the PA system as Kate, the program manager for the American Arts Incubator and I took our seats on the Air Niugini flight in Sydney. That's when I knew that Papua New...
read more
Port Moresby, Papua New Guinea
U.S. Embassy in Port Moresby — Papua New Guinea
The Melanesian Institute of Arts and Communication fosters learning to promote excellence in Arts and Communication. The World YWCA is a global network of women leading social and economic change. 

American Arts Incubator an initiative of the U.S. Department of State's Bureau of Educational and Cultural Affairs developed in partnership with ZERO1.
Visit exchanges.state.gov
Visit zero1.org
info@zero1.org
T +1 408.909-3761