Genevieve Erin O'Brien is a Queer Vietnamese/Irish/American artist, culinary adventurer, community organizer, and educator. She holds an MFA in Performance from the School of the Art Institute of Chicago. In 2009, O'Brien was a Fulbright Fellow in Vietnam. O'Brien uses performance, video, and installation to explore notions of "home" and "homeland." Her conceptual and durational performances, one-woman shows, installations, and videos have been presented at galleries and public venues both nationally and internationally.
O'Brien was a 2014 Armed With A Camera Fellow awarded by Visual Communications in Los Angeles. Her most recent short film "For The Love of Unicorns" is currently making the rounds to a film festival near you. Among other awards and appointments, O'Brien is an inaugural recipient of the Department of Cultural Affairs, City of Los Angeles and Center for Cultural Innovation's Creative Economic Development fund for her project "Meat My Friends." She is lecturer in Asian American Studies at Claremont Colleges, UC Irvine, and UC Santa Barbara. 
The Latest from Genevieve Erin O'Brien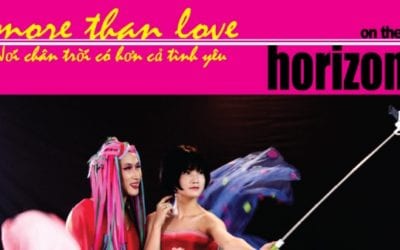 More Than Love on the Horizon After four weeks, lots of conversations and translations, hard work, and even some tears, we installed the More Than Love on the Horizon exhibition. We opened the show featuring my hologram project and the work of six community...
read more

American Arts Incubator is an initiative of the U.S. Department of State's Bureau of Educational and Cultural Affairs developed in partnership with ZERO1.
Visit exchanges.state.gov
Visit zero1.org
info@zero1.org
T +1 408.909-3761