Phnom Penh cityscape. Photo from Getty Images.
Environmental Sustainability in Phnom Penh
Michael Kuetemeyer is exploring the effects of climate change and environmental sustainability in Cambodia. Understanding these environmental phenomena requires seeing broader spans of time. New media technologies using AR/VR allow us to tap into this idea of seeing the past, present and future at the same time. This enables a deeper understanding of the ways in which our actions today determine how the environment is affected in the future. Using his digital art practice Michael is applying techniques of community collaboration, time lens, analysis, dance language, and an app/VR project developed for ongoing facilitation, communication, and innovation.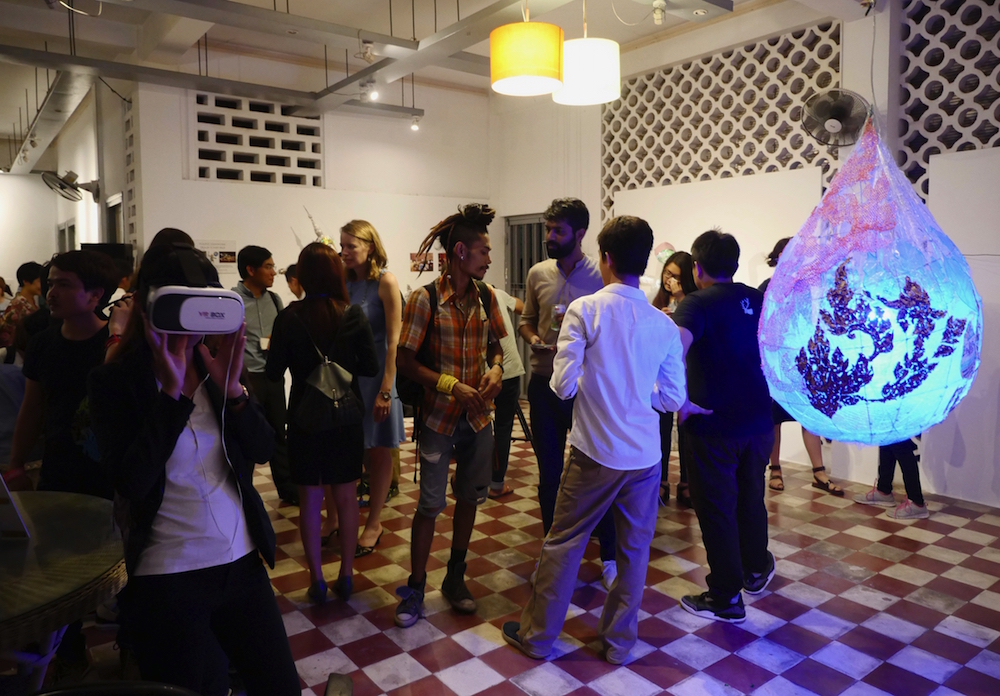 Along the Water
Reminding us of the symbiosis between nature and humanity The Water Pollution team produced a 360 video about how the water became polluted and...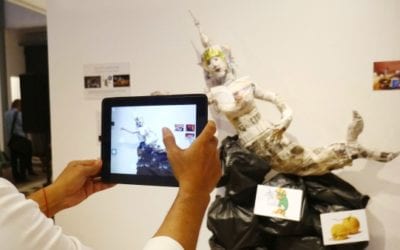 As a representative from the United States, it was inspiring to see that addressing environmental issues is such a high priority among so many people in Cambodia. Leaders young and old are working hard with beautiful creativity to heal our world. The American Arts...
read more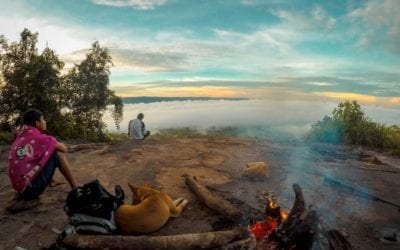 The community project descriptions below were written by participants in American Arts Incubator — Cambodia and focus on environmental health in the country. These projects were initiated during Michael Kuetemeyer's Incubator workshop and will continue to develop...
read more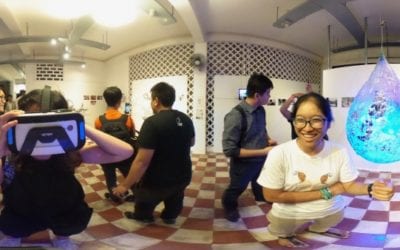 My month-long American Arts Incubator workshop in Cambodia focused on new media and global challenges. The question posed to participants was, "How can environmental health be supported by new media art projects?" Throughout the workshop we experimented with 360...
read more
| Title | Address | Description |
| --- | --- | --- |
| U.S. Embassy in Phnom Penh — Cambodia | 64 Oknha Men St. (200), Phnom Penh, Kambodža | |
| | Phnom Penh, Kambodža | Exchange Location |
Phnom Penh, Cambodia
U.S. Embassy in Phnom Penh — Cambodia
The Bophana Center acquires film, television, photography and sound archives on Cambodia from all around the world and gives free public access to this precious heritage. For Cambodians, it opens the door to large swathes of memory.

American Arts Incubator is an initiative of the U.S. Department of State's Bureau of Educational and Cultural Affairs developed in partnership with ZERO1.
Visit exchanges.state.gov
Visit zero1.org
info@zero1.org
T +1 408.909-3761