Lauren McCarthy is an LA-based artist whose work examines how issues of surveillance, automation, and networks affect our social relationships. She is the creator of p5.js, an open source platform for learning creative expression through code online. Lauren's work has been exhibited internationally, at places such as Ars Electronica, Conflux Festival, SIGGRAPH, Onassis Cultural Center, IDFA DocLab, and the Japan Media Arts Festival. Lauren is an Assistant Professor at UCLA Design Media Arts. She is a Sundance Institute Fellow and was previously a resident at CMU STUDIO for Creative Inquiry, Eyebeam, Autodesk, NYU ITP, and Ars Electronica / QUT TRANSMIT³.
The Latest from Lauren McCarthy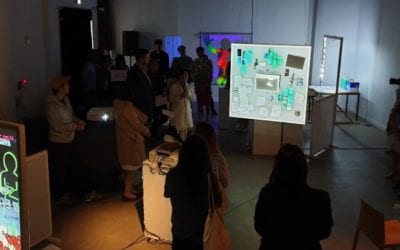 Last month wrapped up the ZERO1 American Arts Incubator in Gwangju, South Korea in partnership with the Gwangju Cultural Foundation. Gwangju is widely known as the site of the Gwangju Uprising (or May 18 Democratic Uprising), when the public responded to martial law...
read more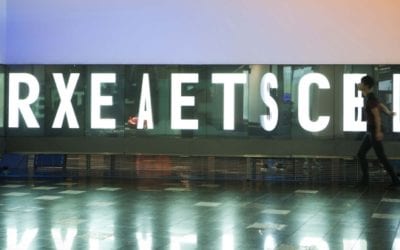 Since January 2017, I have been attempting to become a human version of Amazon Alexa, a voice-activated AI system for people in their own homes. The project is called LAUREN. Anyone can visit get-lauren.com to sign up. The process begins with an installation of a...
read more

American Arts Incubator is an initiative of the U.S. Department of State's Bureau of Educational and Cultural Affairs developed in partnership with ZERO1.
Visit exchanges.state.gov
Visit zero1.org
info@zero1.org
T +1 408.909-3761