Amy Karle uses the mind, body, science, and technology to create art. Working across a variety of platforms, she engages questions about what it means to be human by creating projects on, around, or about the body. She creates sculptures, garments/wearables, and performance using physiology, consciousness, and technology to create representations of our internal states so that we may study the mind and body and even learn to reprogram it. 
Karle's mission is to raise consciousness and contribute to social, political, and technical development. As an artist and designer, she is also a provocateur and a futurist. Karle leverages new technologies to create art that catalytically examines material and spiritual aspects of life, and open minds to future visions of how technology could be utilized to support and enhance humanity.
Amy Karle attended Alfred University and Cornell University, where she received degrees in Art and Design as well as Philosophy. She is co-founder of Conceptual Art Technologies and has shown work in 46 exhibitions worldwide. She has been named one of the "Most Influential Women in 3D Printing" and her bioart work has contributed to the establishment of a new discipline in the art world.
The Latest from Amy Karle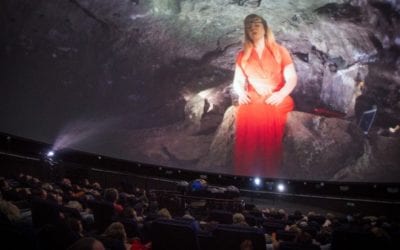 The American Arts Incubator – Poland "Layers of Life" workshop questioned "What is Life in the Bio-Tech Era?" through the lens of empowerment – exploring this pivotal point we are at in evolution across many strata, including personal, social, emotional and...
read more

American Arts Incubator is an initiative of the U.S. Department of State's Bureau of Educational and Cultural Affairs developed in partnership with ZERO1.
Visit exchanges.state.gov
Visit zero1.org
info@zero1.org
T +1 408.909-3761