Teaching is no less a work of art than the creation of artwork itself.  For the past ten years my artwork has evolved into platforms and objects that aspire to give people a place to find their voice, express their individual and collective beauty, and learn more about the empowering effects of creativity.  I have done this through projects such as collaborative textile-making processes, creating and running a neighborhood Super 8 film festival, and designing radio sculptures for non-traditional communication.  Recently, I have been fusing my two primary interests, textile objects and traditions plus communication practices to express ideas of voice, identity, and place.
I am extremely grateful to be able to bring my art practice to Kochi, India and continue exploring communication and empowerment through a partnership with the Kochi Biennale Foundation, addressing the topic of gender equality.  Inspired by Gandhi's khadi (Indian hand-woven cloth) campaign, which "was a result of decades of experimentation with cloth as a means for communication,"[1] I am preparing for a project to embed speakers into textiles exploring micro-amplification to amplify stories from the Kerala region.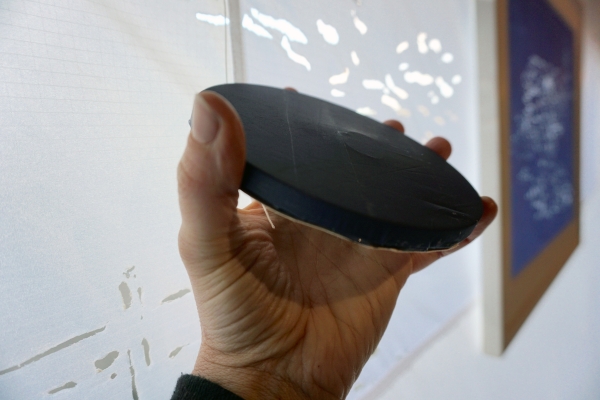 This is a low-profile speaker prototype made with cell phone and Bluetooth speaker parts.  I have been experimenting with e-waste to create wireless speakers that can embed easily into textiles and garments. Photo by Laura Wright.
The workshop I am offering will explore amplification, sculpture and sound (including e-textiles), narrowcasting, and podcasting as a method for exploring gender equality, communication, and creativity.  Inspiration for this project has come from India's rising access to radio through mobile phones[2] and Vinod Pavarala and Kanchan K. Malik's Other Voices: The Struggle for Community Radio in India, which credits radio with the "capacity to consolidate participatory communication into a thread that weaves through the development process and endows it with avenues to strengthen and give voice to all stakeholders."[3]
I begin this exciting journey in mid-February and look forward to sharing my experiences there.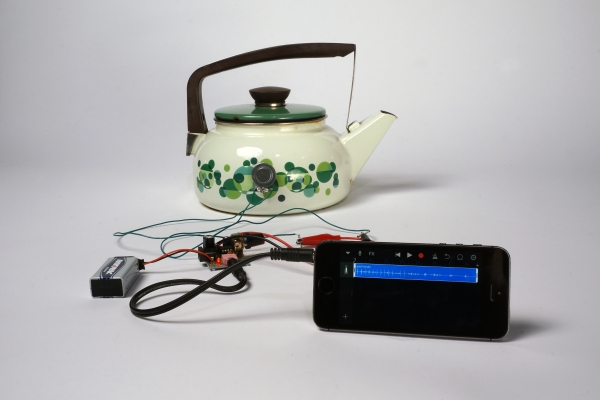 Workshop tutorials will include building speakers and amplifiers, making things "talk" through the use of transducers, audio editing and amplification, and hacking electronics to make what you want. Photo by Laura Wright.
---
[1] Gordon, Beverly. Textiles: the whole story: uses, meanings, significance. Thames & Hudson, 2014. pg. 104
[3]  Pavarala, Vinod, and Kanchan K. Malik, Other Voices: the struggle for community radio in India. Sage Publications, 2007. pg. 182.