Wendy's creative work takes place at the intersection of storytelling, innovation and social justice. As the Executive Director of The Alliance for Media Arts + Culture, she is focused on facilitating collaboration, innovation, strategic growth and social impact for the media arts field, and is the founder and director of Arts2Work, the first National Apprenticeship Program in Media Arts and Creative Technologies.
Previously, Wendy was a Senior Consultant at Sundance, helping develop the Sundance/Skoll Stories of Change Program and the New Frontier Story Lab. Wendy also directed the MacArthur Foundation-funded Producers Institute for New Media Technologies, the first public media Innovation Lab in the US. She began her career in film as the Festival Director for the Film Arts Festival for Independent Cinema at Film Arts Foundation in San Francisco, and has been a featured speaker and moderator at Sundance, Tribeca, the United Nations, Skoll World Forum, and many other venues. Wendy's first short film premiered at Sundance in 1997 and she is the recipient of the Princess Grace Statue Award for distinguished contribution to the media arts field.
The Latest from Wendy Levy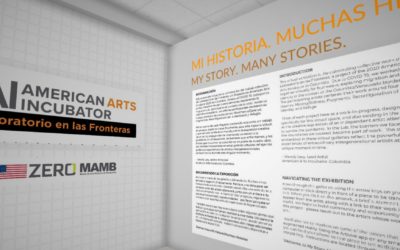 American Arts Incubator — Colombia, entitled "Laboratorio en las Fronteras," brought together a group of 28 visual artists, filmmakers, creative producers, musicians, educators, and social advocates to explore migration and identity in the context of the Colombia/Venezuela border crisis. Just as I was about to begin a journey to Barranquilla to lead the lab in person, the world went on lockdown…
read more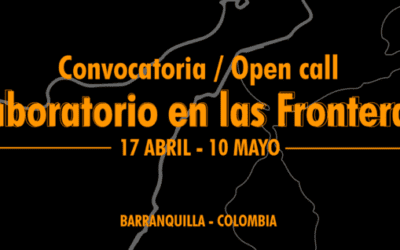 On April 19, 2020, I was supposed to be giving an Artist Talk at the Museo de Arte Moderno in Barranquilla, Colombia to kick off my American Arts Incubator exchange, Laboratorio en las Fronteras (Lab at the Borders). In the global urgency of lockdowns, quarantines, and travel bans…
read more

American Arts Incubator is an initiative of the U.S. Department of State's Bureau of Educational and Cultural Affairs developed in partnership with ZERO1.
Visit exchanges.state.gov
Visit zero1.org
info@zero1.org
T +1 408.909-3761