How do you figure out who will be in the four (and only four) groups to develop collaborative artworks — what we call community projects? With 20 workshop participants, I was hoping to get five in each group, and this was a challenge for me to tackle.
On a sheet of A4 paper, I asked everyone to write down at least three types of water data they were interested in on the left side, their skills on the right side, and of course, their name. 
I put them all on a wall and we did a mix-and-match of physical data-visualizing for each group. This was highly effective as within 30 minutes we had our four community projects defined.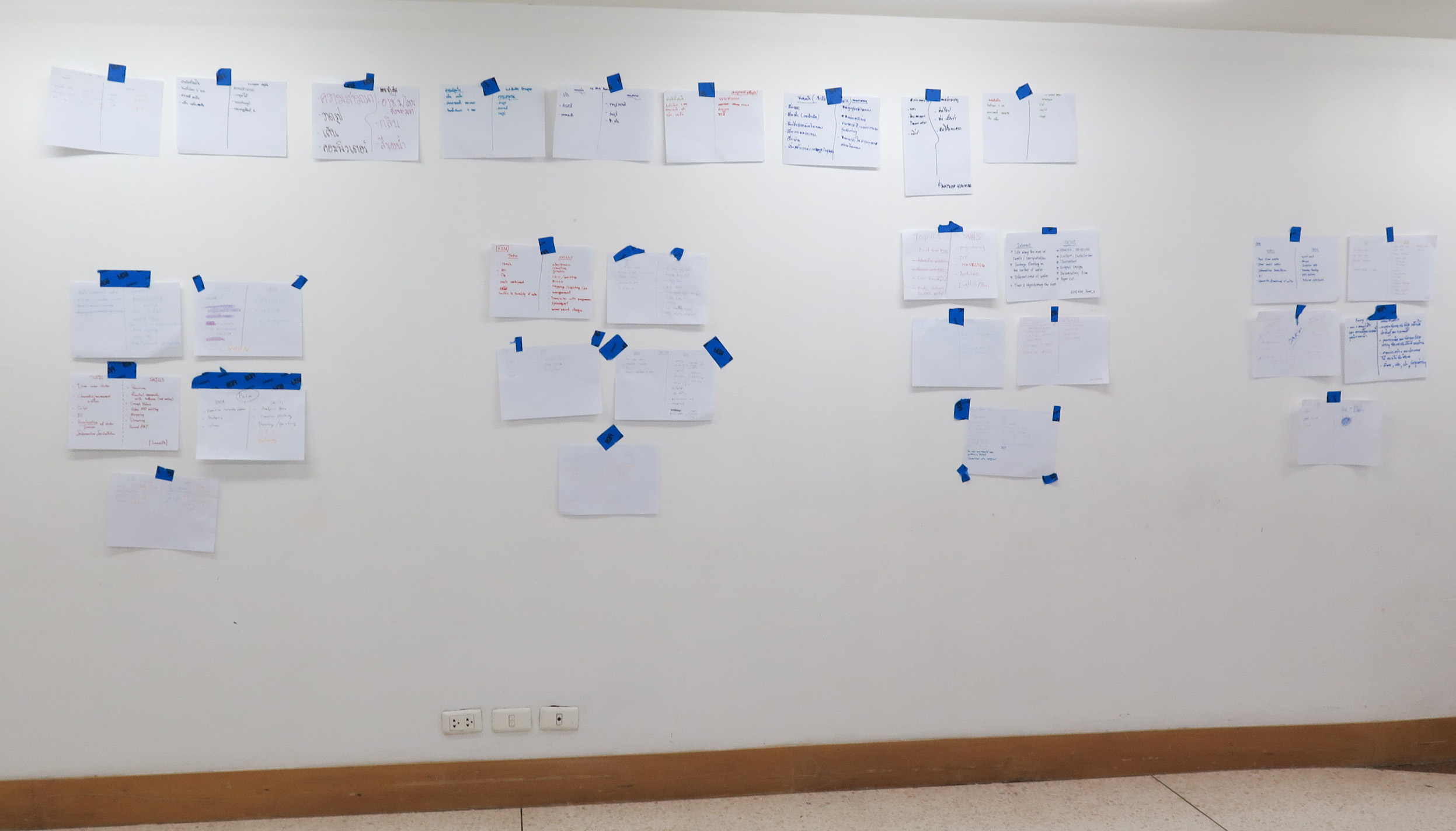 Speed dating style, June 11, 2017. Photo: Scott Kildall.
And here they are —
Reflection
They will use stained glass as sculptural material to present hard data measurements of pH, electrical conductivity, and dissolved oxygen along five khlongs (canals) as a group sample. Their piece can be seen from any angle and it will reflect colors up to the ceiling.
The River Voices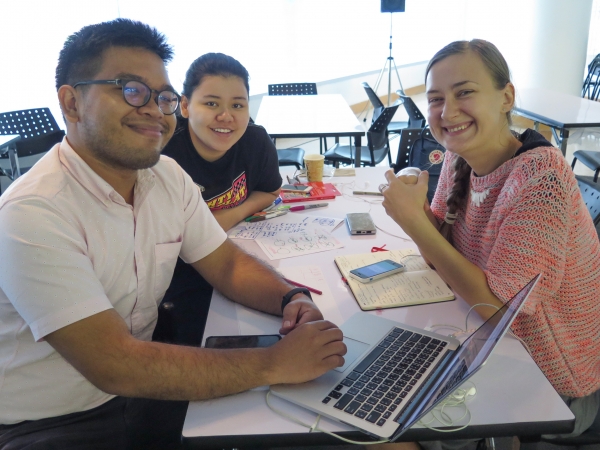 Some River Voices team members, June 11, 2017. Photo: Scott Kildall.
This project looks at the t-shirt as an artistic medium. They will be collecting data from the Ladprao community and convert it into data patterns on t-shirts which the community can wear. They're also looking at creating an environmental alphabet.
Make It Clear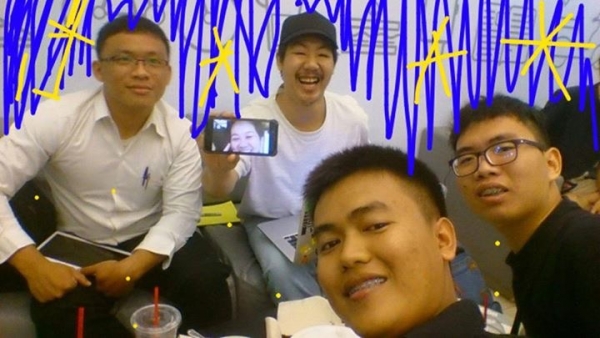 Group meeting, June 11, 2017. Photo: Nuttapong Tonhirunmas.
This team is also working with the Ladprao community, but in a less direct way. They will be working on a mapping project of the sewer system where runoff drains after heavy storms. The medium they will be researching is thermochromic and photochromic ink on physical panels.
Silent Opinions
This is a documentary-style data story project, also with the Ladprao community, which is experiencing issues with displacement due to reconstruction of the local canal. The houses along the bank of the canal will be destroyed, which means some of the residents will have to move out of their community. This project will include video and sound documentation along with a physical installation to create a storytelling experience.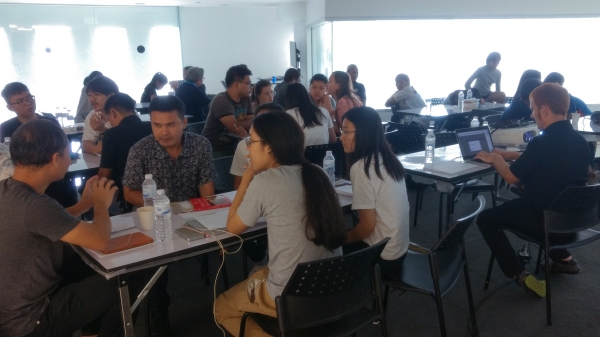 ​Mix n' match, June 11, 2017. Photo: Scott Kildall.
Now that the groups were figured out, participants brainstormed in their smaller teams — five people in each one.
Soon afterwards, everyone began sketching ideas. Let the fun begin!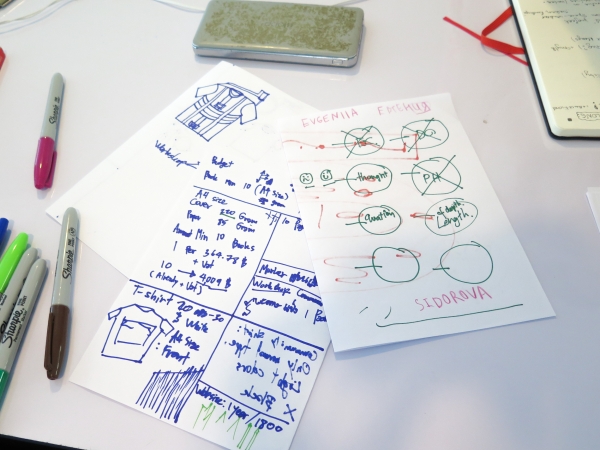 ​
Notepads in action, June 11, 2017. Photo: Scott Kildall.