As I prepare to embark on my journey to Egypt to begin the American Arts Incubator program in collaboration with ZERO1 and Alexandria Creativity Center, a year's worth of preparation is finally coming to fruition. I have been researching the Nile delta and its intricate system of canals and cisterns as well as the growing ecological and social challenges facing this ancient coastal city. From sea level rise to flash floods to water polluted by garbage waste and algal blooms, Alexandria finds itself balanced on the precipice of a global ecosystem in flux.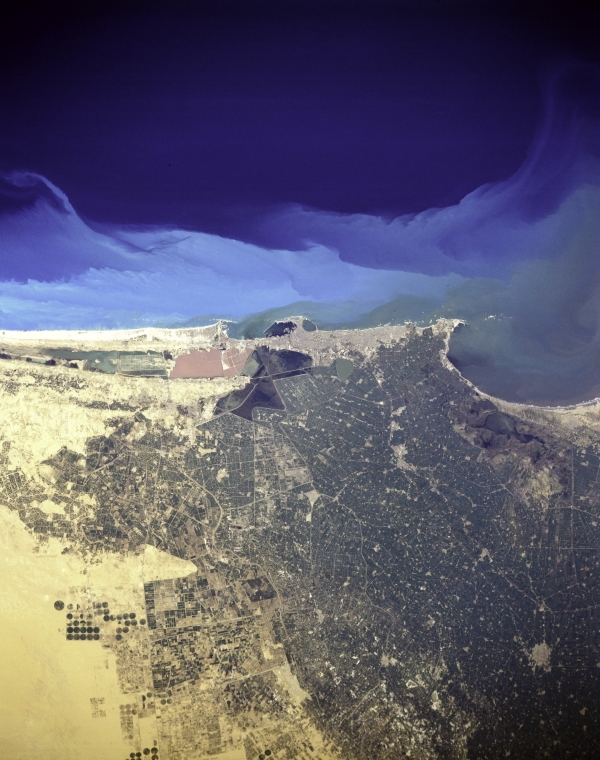 Photo by NASA [Public domain], via Wikimedia Commons.
I am drawn to this unique opportunity in search of new collaboration. The community of Alexandria is thousands of miles from my home, yet it faces the same need for innovative approaches to environmental sustainability. By bringing together individuals from a variety of disciplines, backgrounds and socioeconomic levels, we will share our perspectives, histories and vocabularies. The goal is to build trust, fostering cross pollination and friendship across cultural boundaries.
My past experiences leading community events across the boundaries of art, science, academia and local government as well as my work building interdisciplinary teams within the university have prepared me for this new challenge abroad.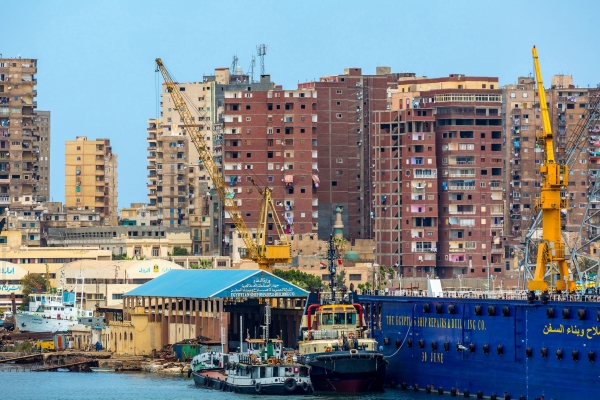 Cranes and Construction along the shore in Alexandria, Egypt. Photo by Freesally [Public domain], via Wikimedia Commons.
Through deep listening, storytelling and sharing of both historic and emerging technologies, we will build bridges across language barriers, stereotypes and cultural differences. Environmental intervention systems will be designed to make the invisible visible. These ecosystem first aid kits will include data-collecting sensors, audio and video field recorders, digital microscopes, 3D scanners, battery powered pico-projectors and more. They will be modular by design and will include local materials and technologies that can evolve to meet the needs of the communities that they serve.
In the end, these tools are starting points for cultural and environmental empowerment, constructed with an open framework in mind — a system that can adapt to meet the challenges of a planet that needs new ideas and ways of being.