After a week of learning new skills, brainstorming, and working together on their presentations, pitch day arrived! There were a wide range of projects, ranging from new media (video and social media narrative to create a fictional scenario and product for one project) to performance art using food, to creating an interactive map showing public art around the city, to interactive art using lights and sensors, and nomadic works bound by the thread of geolocative technologies, maps and tradition. Originally 14 group projects after day 3 of the workshop, some groups and individuals combined to become 11 groups pitching to a panel.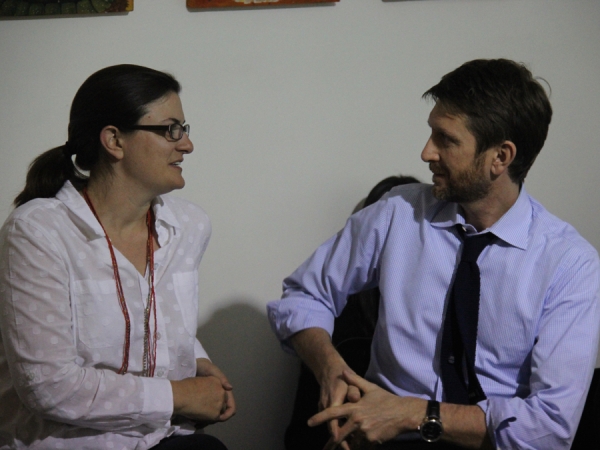 Photo: Dondog Badamsambuu
The panelists for the evening were: Shannon Moore, Nathan Johnson and Dondog Badamsambuu from the U.S. Embassy, Solongo Tseekhuu from the Union of Mongolian Artists, and Gantuya Badamgarav from our partner gallery, 976. It was a tough deliberation process, and Gantuya commented that the amount of time we spent deliberating winners was the same amount of time she spent this past year deliberating on Fulbright winners!
From 11 group projects, we managed to select four winners:
Everything for Sale, Art for Sale, by the group Brothers and Sisters, will "sell" three things on a mobile cart throughout Ulaanbaatar — fresh air collected from the countryside into bags, the sound of silence on CDs, and livestock bones, which will address the different types of pollution in the city.
Our Streets are Our Home, with lead artist R. Chinzorig and group members Ts. Bilguun, L. Ganbold and Ts. Tserenpil will create a one day happening on their street, located in the Ger District where one of the artists resides. Curtains will be hung with color houses painted on them, and wire sculptures of gers will hang from utility poles, creating an environment for interactive art and services from their local neighborhood such as hairdressing, wifi station, tea drinking and childrens' mural painting.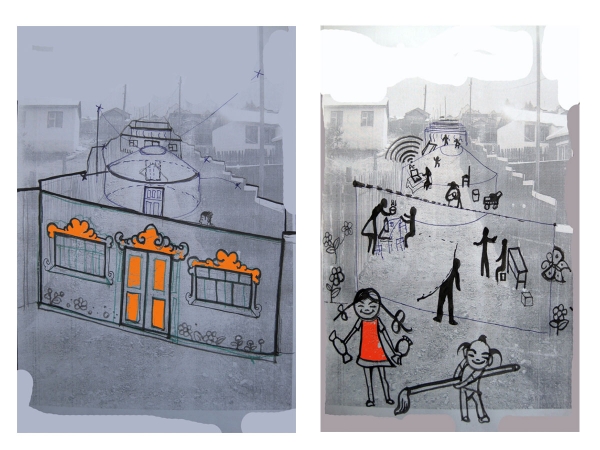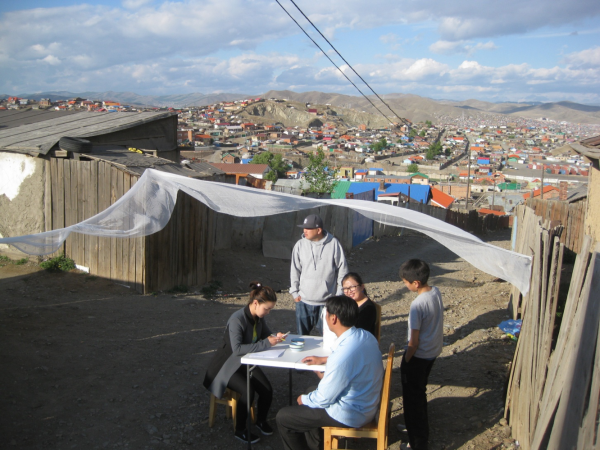 To The Origin, with T. Enkhbold and B. Mandukhai, where they will travel in the city to the countryside, living in a ger alongside a herder family. They will bring a nomadic exhibition to countryside families and mark points along the way using geolocation, confronting ideas of distance, changing tradition and changing lifestyles.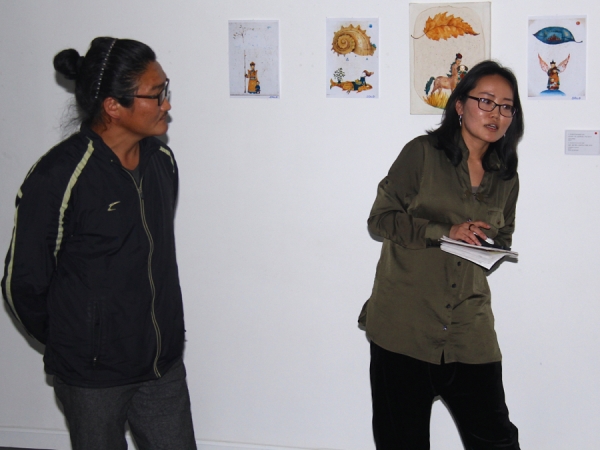 Photo: Dondog Badamsambuu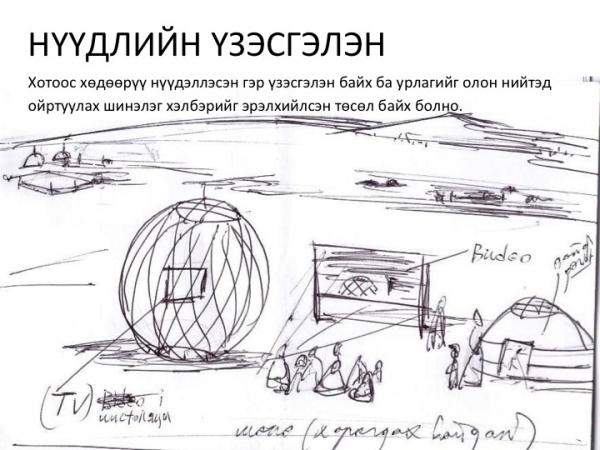 Art Boortsog, by S. Ganzug and B. Enerel. Art Boortsog will travel to three different locations in Ulaanbaatar — to a landfill site where families live, to a ger district, and to the center of the city. Ganzug and Enerel will make traditional Mongolian biscuits in whatever shape people at the site request. While they are making these biscuits, they will engage with people on conversations in art, sustainability, hunger and economic conditions. Feeding the stomach and feeding the mind is their project goal.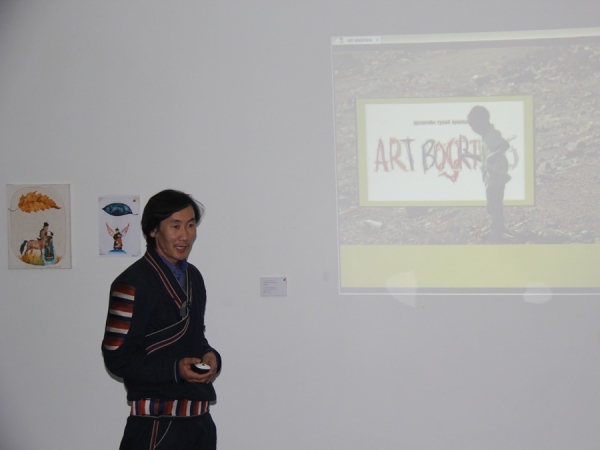 Photo: Dondog Badamsambuu
A huge thanks to all the participants and panelists…it was amazing to have so many good projects in competition with each other. Excited to see what emerges from the micro-grant projects!