I grew up in Guatemala. However, the last time that I visited downtown Guatemala City was over a decade ago. Every time I've gone back, I've avoided downtown. I've had some bad experiences in that city. So when the ZERO1 staff behind American Arts Incubator told me that I would be working in the city for a month, I got the chills. I took this as a challenge to face my fear of Guatemala City and this challenge gave me the opportunity to see Guatemala urban culture from a new perspective. I was able to connect easily with the project participants and understand their experiences. Several of them told me their city life stories; unfortunately, they had scary moments in them too. Perhaps that's why someone always offered to walk with me every time that I had to leave the building. They know too how bad Guatemala City can be.
This kind of human gesture showed me a side of the culture that I had never seen before; an appreciation for life and the desire to share that with others and help keep them safe. My experience had always been "everyone for themselves."
Another impactful experience happened during the workshop week while I was explaining the theme of the project — economic equity. Some participants, in a very respectful and kind way, said, "We know our problems. We don't need to promote them." Then one person said, "We need to think of new ways to create and to act and that's what you are bringing to us. We need to do things differently, and if we fail, at least we will fail differently. Then we can try again with other new ideas." This showed me that Guatemalans are craving innovation and positive changes. Nietzsche wrote, "Who has a Why to live for can bear almost any How." My experiences in Guatemala seem to align with that saying.
During one of my trips to the rural areas outside the Capitol, I noticed a good number of charity projects that I think are impacting these communities negatively in the long run. Don't take this the wrong way, I know they have good intentions and are doing great work in the short run. But I also realize that these projects bring ready-made solutions and are creating dependency on the charities in these communities. They also affect local small businesses negatively. For example, free shoes are great and humanistic, but can cause the local shoemaker to go out of business.
My personal conclusion is that if you want to help individuals, the best way is to share new knowledge. I hope that I did this in Guatemala.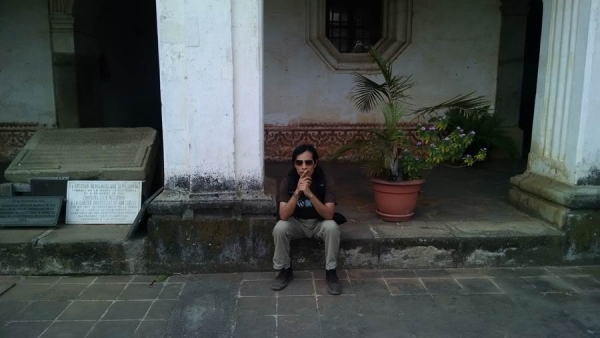 Balam in reflection at his beloved Universidad San Carlos, Antigua Guatemala. Photo: Courtesy of Balam Soto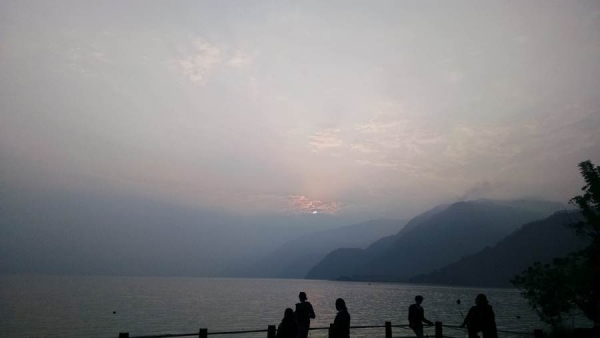 Panajachel, my most favorite place in Guatemala. Photo: Balam Soto