A community panel was assembled to judge the presentations by workshop participants. The panel consisted of:
Yiyi Elizabeth Wong, Associate Professor Hubei University of Economics

Carlos Castellanos, Assistant Professor, Digital/Experimental Media, Department of Art, Kansas State University, Artist in Residence K11 

Summer Xia, Senior Editor, Sina Hubei (Media)

James Dragon, U.S. Consulate General Wuhan

Bu Shi, Assistant Manager, K11 Art Projects Department
The Augmented Reality Workshop participants produced six very thoughtful proposals by six very diverse teams. Four of these proposals were selected as finalists by the community panel:
Team One is proposing a city-wide project titled A Crow Drinking Water, which uses Augmented Reality (AR) to document and respond to the loss of three quarters of Wuhan's lakes to land reclamation and development.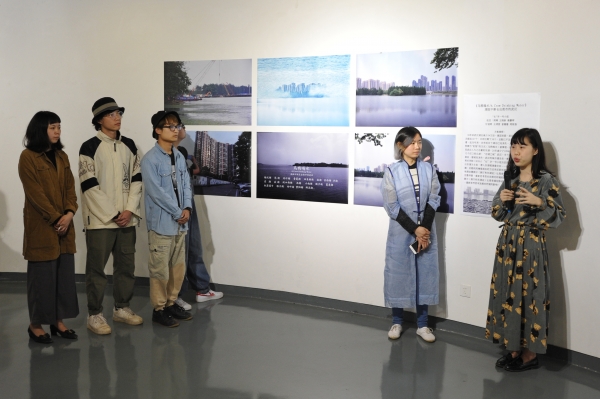 Team One members presenting. Photo courtesy of John Craig Freeman.
Team members include Xiaoxin Wang 王晓新, Penghui Lai 赖鹏晖, Xiaoting Gan 甘逍婷, Chenqiang Zhou 周陈强, Zhang Zhou 周璋, Qingxi Wang 王清茜, and Shanshan Zeng 曾姗姗.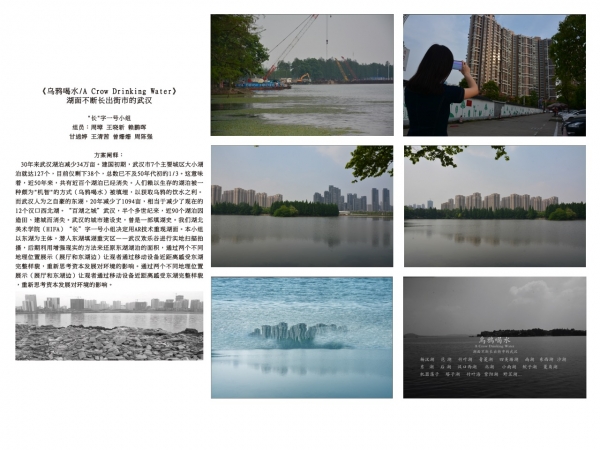 Team One presentation content.
Team Two will investigate the history of the original Wuhan Dazhimen Railway Station, a beautiful French style building from the 1920's which was once the most modern and important railway station in China, and helped to shape Wuhan's image as a transportation hub. The building stands abandoned today and the group is proposing a kind of AR museum, accessible from the street.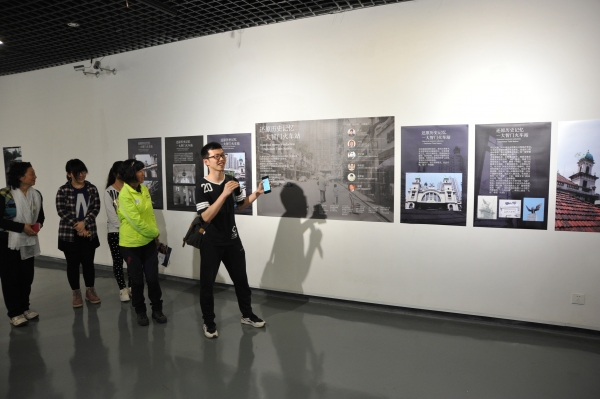 Team two presenting. Photo courtesy of John Craig Freeman.
Team members include Wu Jun 吴君, Yin Chuang 尹闯, Li Ziwei 李子威, Zhao Mengdi 赵梦迪, and with consultation by Chen Yong 陈勇.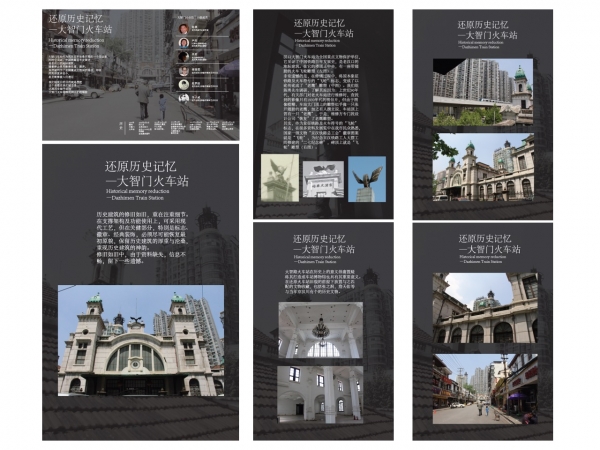 Team Two presentation content.
Team Three will focus on the site of the former Wuhan Airport in Wuchang in their project titled The Vanished Nanhu Airport. Although the flight control building is still extant, it has been redeveloped as part of a sprawling housing development. Indeed the former runway is a traffic congested street artery which, if all goes as planned, will one day have period planes taking off and landing on it again, at least virtually.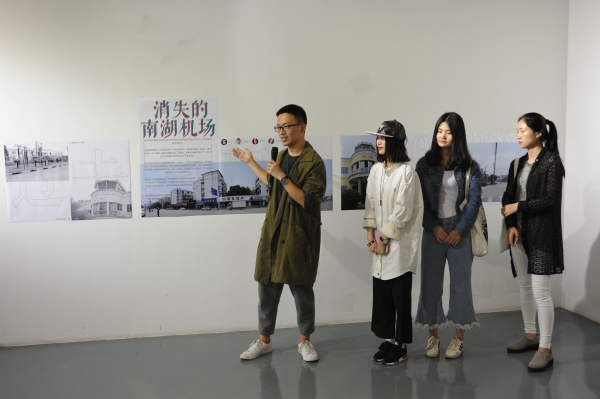 Team Three presenting. Photo courtesy of John Craig Freeman.
Team members include Zheng Fugui 郑富贵, Deng Fugui, Cao Xiaoli 曹晓黎, Yao Leyue  姚乐月,  邓佩, Deng Pei, and  Liu Fan  刘凡.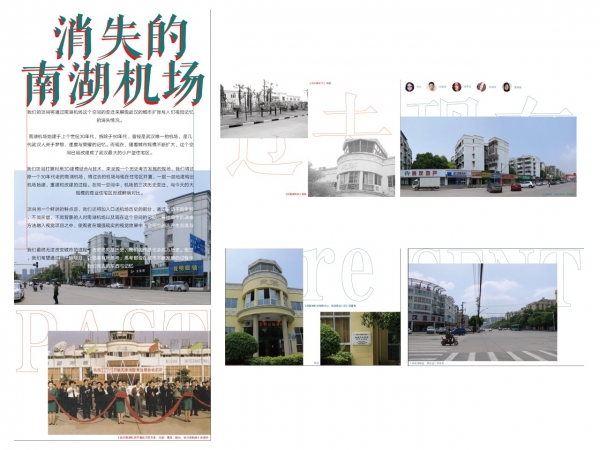 Team Three presentation content.
Team Four will continue the portal gate concept in their project, Through Gate, to include creating a network of portals connecting the institutions and students at several of the important universities in the city, which all have gateway entrances.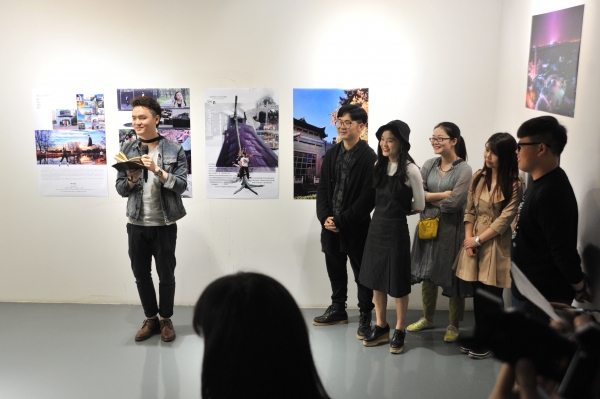 Team Four presenting. Photo courtesy of John Craig Freeman.
Team members include Yuetong Wang 汪玥彤, Zhuojun Hu 胡卓君, Feng Xiong 熊峰, Peng Liu 刘鹏, Yaming Wang 王娅茗, Tian Meng 孟天.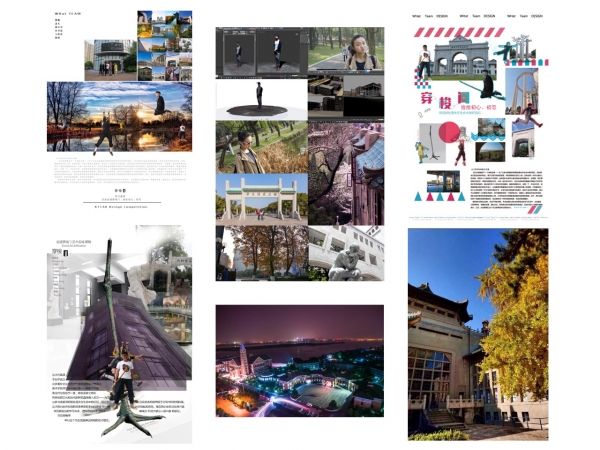 Team Four presentation content.
Everyone that was not part of a finalist team was invited to join one. We have scheduled individual meetings with each of the four teams this coming Tuesday, to answer questions about the contract, sign it, distribute the first installment, and discuss the next step of their projects during the implementation and engagement phase of the Incubator. 
Each team will distill their idea to be represented at the portal gate in the courtyard of K11 Art Village for exhibition on May 7th. At that point, the teams should have the skills they need to complete the larger concept on location throughout the city and sustain the results of the American Arts Incubator program after I leave.