This past weekend marked the end of our workshops and the distribution of our community small grants. On Saturday, at the Otago Museum, we heard from community groups about local issues ranging from sea level rise, to erosion, to neighborhood resiliency, to light pollution, to geologic time scales of climate change.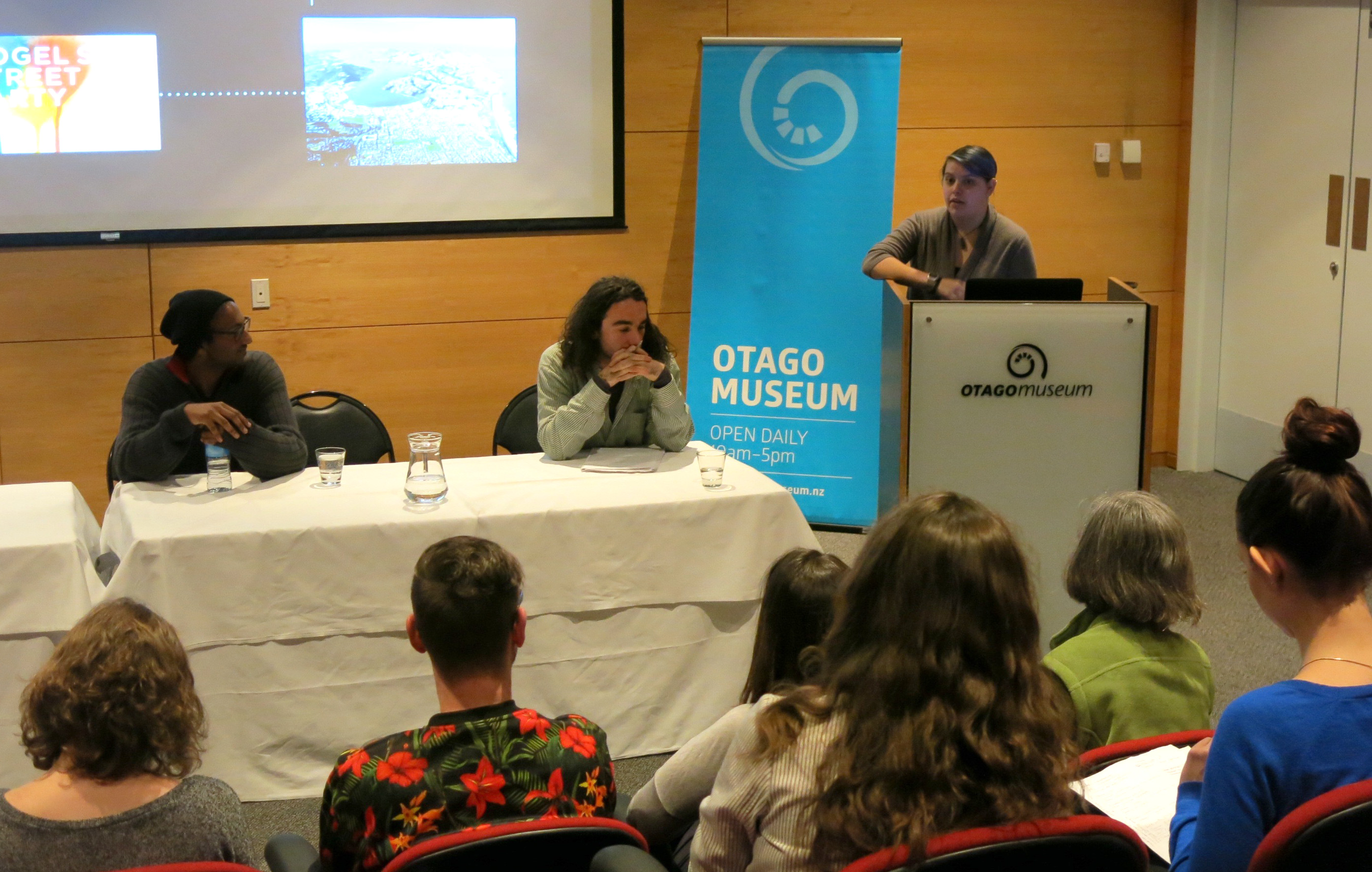 "Shedding Some Light" dark skies community project presentation. Photo by Beth Ferguson.
Four project proposals were selected to receive small grants and be developed further in the next two weeks. All project concepts are relevant to climate issues facing Dunedin and the surrounding Otago region. All four of the projects have larger communities and experts that they are drawing on for resources, ideas, and longevity plans. We were impressed with their grasp of the short- and long-term plans for the project. We're excited to see the projects take shape for the exhibition. The four projects are:
Bones and Stones: a "field guide" for New Zealand geology, including two enlarged "core samples" showing the geologic long-view of the environment.

Shedding Some Light: a project that examines the proposed lighting solutions for high-efficiency street lighting and "dark skies" proposals for the town to be able to enjoy the Aurora Australis by limiting light pollution.

Youth Community Map: focusing on climate change resiliency and vulnerable sites near the Tahuna School in South Dunedin.

Living Map: a data-enabled relief map of the Dunedin area for community conversation about the past, present, and future geography of this vulnerable coastal city.
The projects will be exhibited, along with the work we produced during our time in Dunedin, at the Otago Museum August 5-22.