An Endeavor in Failure
Having arrived in Hanoi, we had only one day to settle in and wrap up any loose ends for pre-production. We lost our production assistant and workshop location space at the last minute and were scrambling to do location scouting. As I always say, if you aim for failure you can only succeed. We were starting at a loss so it could only get better. Gratefully, we found a space in the same building as Nha San Collective on the top floor. The [REC] Room is a music space just opened by a really tall Danish expat, Jørn Wind, and a Vietnamese musician, Trang Le, but her nickname is Chuoi (banana). They are hosting sound experiments and punk rock bands and other music. With a wide open area and movable walls, the space worked out for our workshops AND as a space to film my hologram project.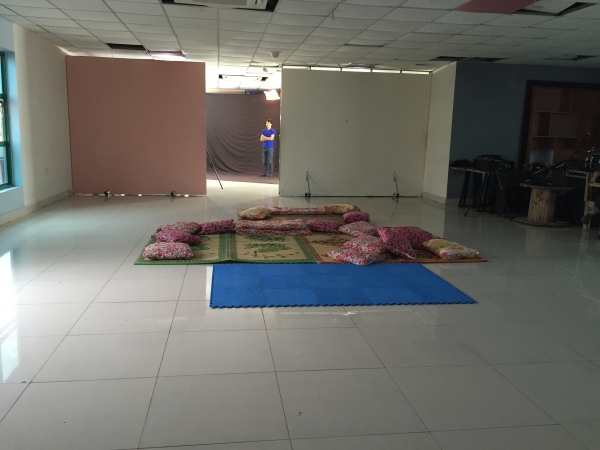 [REC] Room Space. Photo courtesy of the artist.
Really Queer
We had a small but eager turnout for my artist talk on Friday. Nha San Collective hosted the talk in their space. I showed some of my work, posing the questions: What makes art Queer? Is the artwork Queer because I am a Queer-identified artist? Is the artwork Queer if it figures Queer people as the subjects? Is artwork Queer if it queers our understanding of the dominant landscape in some way?
Really wonderful questions about the artistic process and themes of "failure" and the "Queer horizon."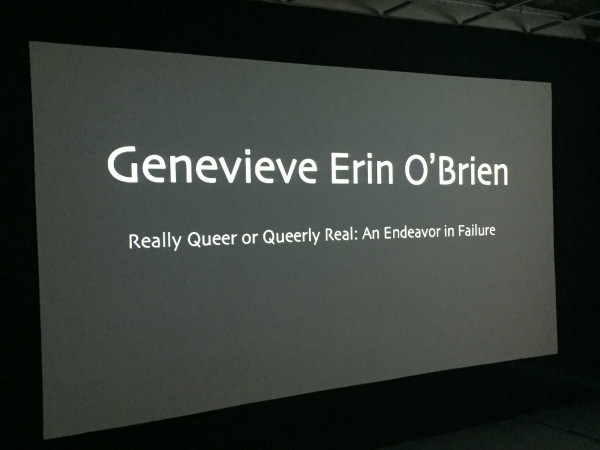 Artist Talk. Photo courtesy of the artist.
We wrapped up our week of workshops with local LGBTQ participants in Hanoi reflecting on the many challenges encountered; some we were able to resolve and some remained. We had such a strong showing in our workshop enrollment numbers and yet actual turnout was about 60%. I'm told these are good numbers for Hanoi but it's frustrating when people seem excited, they go through the steps of registering and even with follow up emails, reminder phone calls and texts end up not showing up. I'm sure there are many reasons why. I can't help but wonder if it has to do with the sensitivity of the topic. Although, it simply may be unusual culturally for Vietnamese to take a week to participate in a workshop, even if it is free. It is my understanding after talking to many people that in Vietnam it is often expected that workshop participants are paid for their time. (I wish I could get paid to go to workshops.)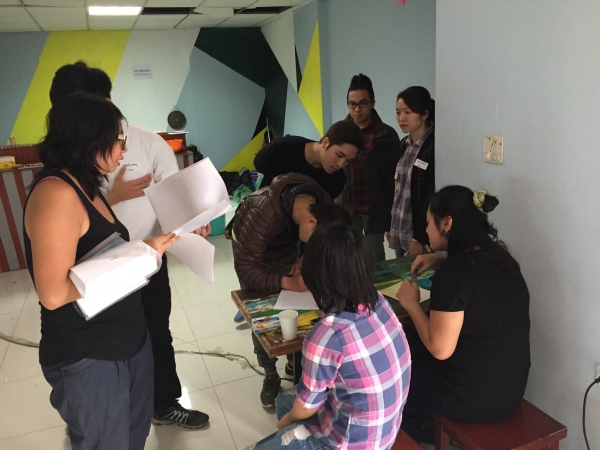 Participants ariving for the workshop.
Photo courtesy of the artist.
Queerly Real
It has been wonderful to meet LGBTQ activists and community members here in Hanoi. I am learning so much about the contemporary issues that the community faces, both the struggles and the joys. The group of participants is fairly young; the average age is about 21. We are all getting to know each other and exploring the issues in the community together.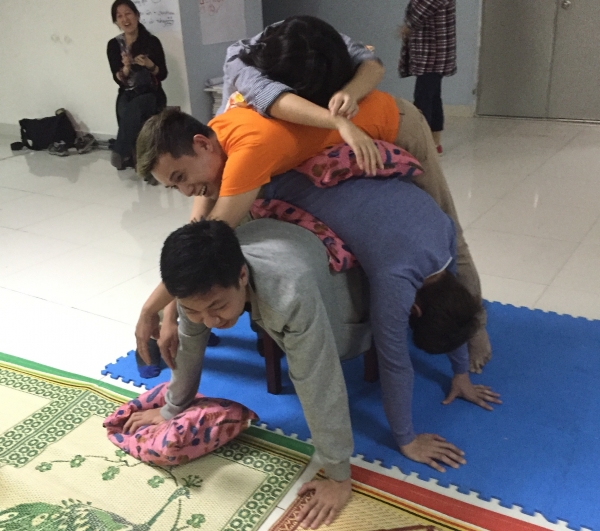 Workshop participants in a pile.
Photo courtesy of the artist.
We spent quite a bit of time mapping the landscape of LGBTQ Vietnam and while Vietnam has made some recent advances including decriminalizing same-sex marriage and legislating some protections for Transgender rights, there is much that has yet to change. The biggest change ahead is social — the cultural and gender norms and expectations here make it incredibly challenging for LGBTQ Vietnamese.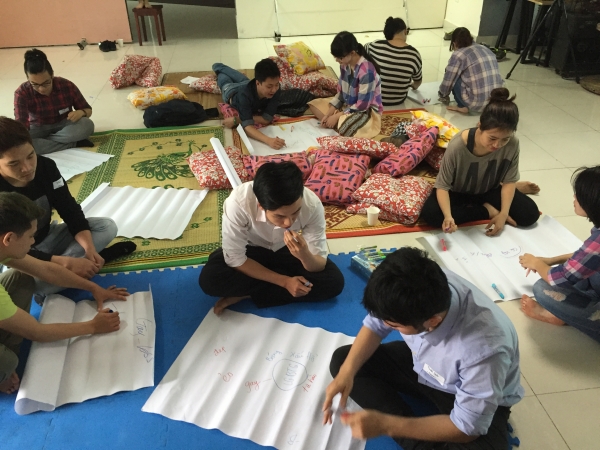 Particpants brainstorming in small groups.
Photo courtesy of the artist.
Participants talked about a variety of issues that go beyond same-sex marriage, including lack of sex education, lack of job protections, access to healthcare, bathroom accessibility, and other issues that affect the community. Many particpants felt strongly about having a family and were concerned about what their options might be for the future.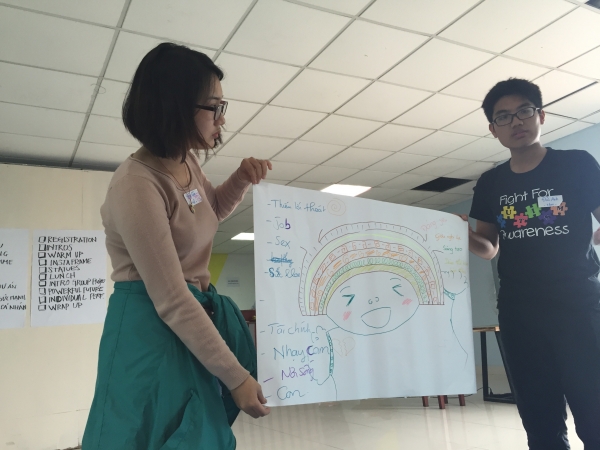 Workshop participants talking about issues faced by the LGBTQ community in Vietnam.
Photo courtesy of the artist.
As we got to know one another in these workshops, I could tell participants were clearly feeling outside their comfort zones. Most people don't run around the room making animal noises or moving like their favorite food. My approach to performance is not a familiar one to many people in the U.S., let alone here in Vietnam!
I am looking forward to working with the workshop participants to identify creative solutions to the issues they have detailed. I am looking forward to queering the landscape with this community.