*View the interactive works in the virtual gallery.
*Acceda al folleto "MI HISTORIA. MUCHAS HISTORIAS." para leer biografías de los artistas y descripciones de los proyectos en español e inglés.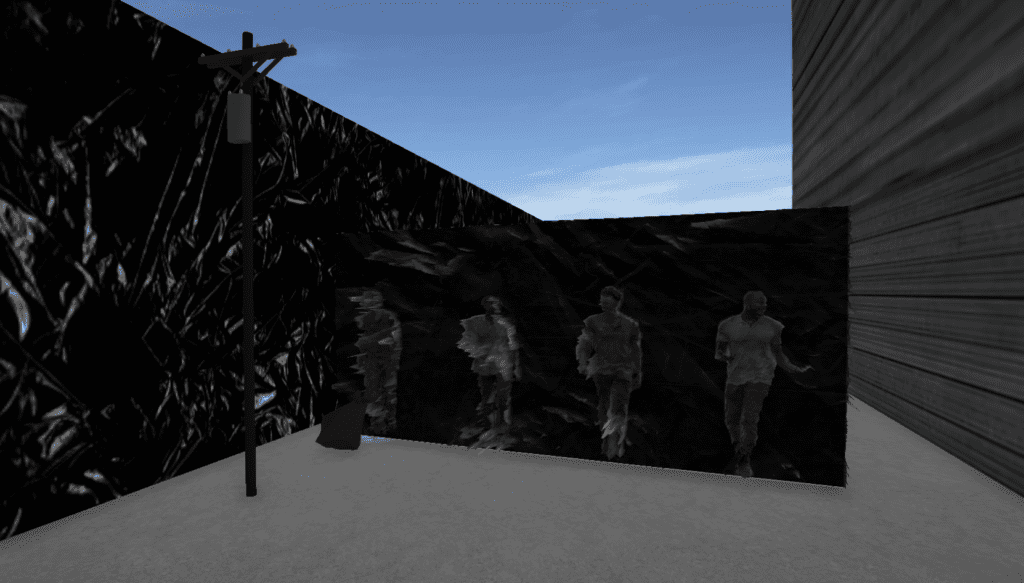 Out of Place by José Flores
For the most part, the places inhabited by my fellow undocumented Venezuelans are in public areas, spaces like bus terminals and market squares, among others. It was through this notion that I was able to draw a relationship between these spaces and the concept of the non-place, first proposed by the French ethnologist Marc Augé.
These non-places are subject to change by us migrants, since on their own they are "absent of spatial coding," but are altered from their very concept of non-place when we make them our own, our home, giving them a nearly "uniform" appearance, given that they seem to adhere to certain aesthetic guidelines. Regardless of how far away they are from each other, each one of these makeshift shelters seems to follow one aesthetic proposal that comes from the black plastic bag and the notion of refuge associated with this material.
They Made Me Lose My Accent by Valentina Vargas-Sosa
The final product mutated time and time again into countless ideas. It started being something more ambitious, requiring more elaborate production. However, it didn't feel organic or true to my instincts, until it ended being this, something simple and basic but something that reflects, in a very personal way, the universal nature of people who have experienced some type of exodus. And, well… while I was writing it, I kept thinking about my parents who I am grateful towards for making my life as an illegal immigrant into my first political education.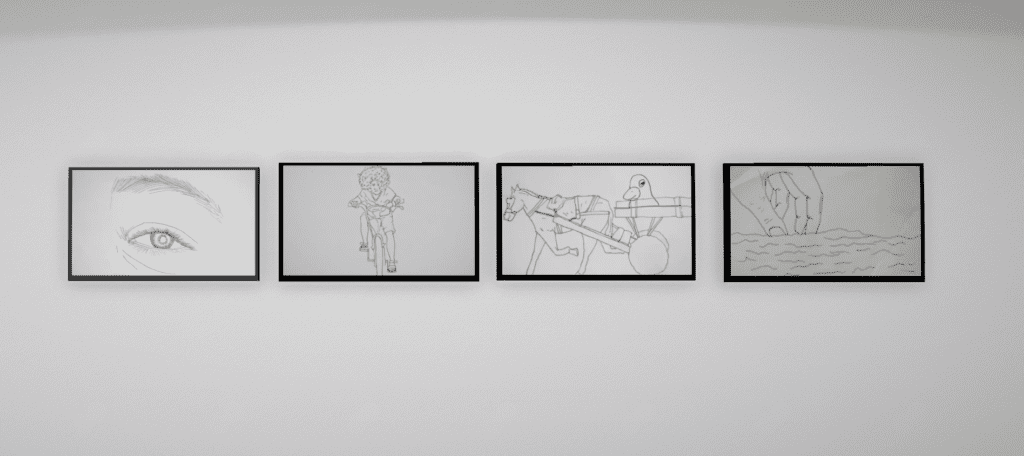 Inherited Memories by Angela Villamil
This project shows the artist's perception of a series of events that her mother endured under diverse circumstances. These memories are passed from mother to daughter, and told so many times that they end up being perceived as the daughter's own memories. The artist uses animation to bring these memories to life. Each piece is part of a set of fragments that, albeit briefly, show the simplicity of what's desired but at the wrong time, and the search for wellbeing. Each image is accompanied by a sentence, since our visual memories go hand-in-hand with words and sounds; they are more easily instilled in our memory and prone to stay there for a very long time, sentences such as, "From a humbly happy life," "From a forced journey," "From a sad moment in bursts," "On adapting to a new context." With just a few seconds of visualization, we can access a part of family memory that doesn't die with just one family, but can be extended through to the memories of the audience.

We are all Migrants by María Mónica Acuña and Julio Campo Camerano
During our lifetime as nomadic human beings we are connected to movement. The experience of recognizing our context invites us everyday to build a collective dialogue between our personal stories and the stories of others, the same ones that sometimes re-signify our memory, culture and territory. We invite you to explore four stories that explore migration from a personal, spiritual and territorial perspective, centering on a peaceful, creative, inclusive, and dialogic Colombia as its epicenter. Welcome!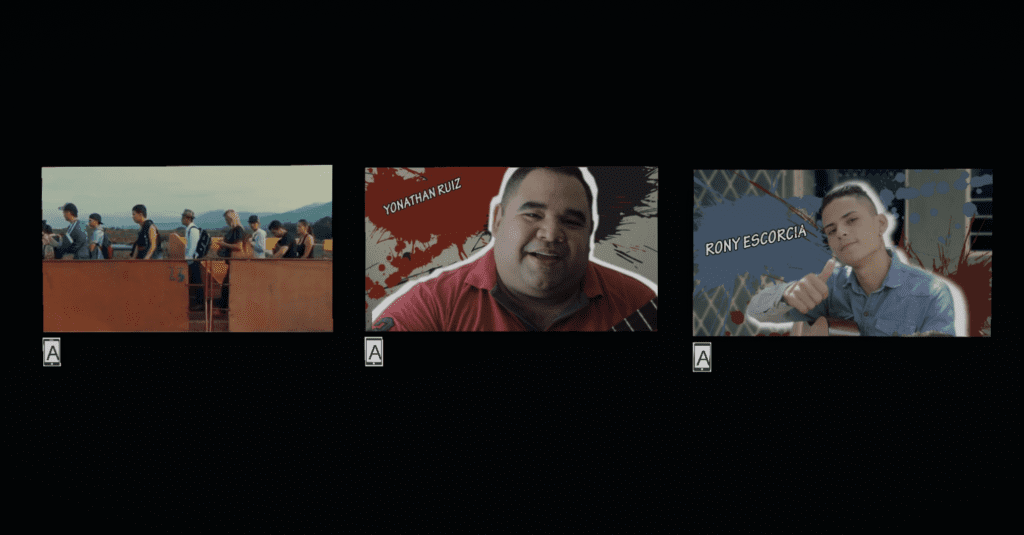 Migrarte by Carlos Carmona and Deiner Brochero
Migrarte is a project based on the true stories of Venezuelan artists and how they fought for their art despite being away from the country where they were born.