I am just getting used to the busy sounds of the city here in Medellín, Colombia. As I approach the final hour before the American Arts Incubator program officially takes off, I am completely inspired and spellbound by what I have seen so far. During my first week, I was able to take in a bit of the culture and walk the streets with locals in search of the necessities (food, water and HDMI cables). I've also learned how to make delicious arepas and I'm currently learning to play the Tiple (the national instrument of Colombia).
Medellín, Colombia! It's as if the buildings and skyscrapers popped out from the jungle canopy — self propagating amongst the natural world. The sky is composed of a blanket of cool grey clouds that cover the mountain tops surrounding all that the eye can see. At night the mountains fade into obscurity but remain outlined and illuminated by the profusion of households and buildings inhabited by the citizens of this city.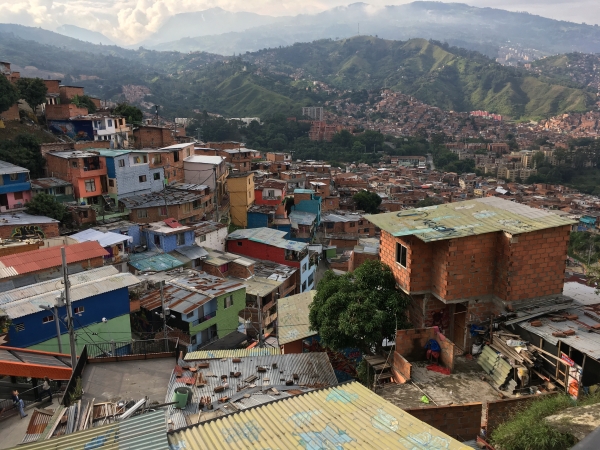 Overview of the city. Photo: Nathan Ober
One of the most inspiring moments thus far was the graffiti tour that led me and a few others through the transformed streets of what was once regarded as the most violent and dangerous area of Medellín. Through art, an entire neighborhood was able to overcome the awful atrocities of war and conflict. The artists here took back the streets from the paramilitary and FARC and in the process gave life back to the community. Comuna 13 serves a perfect example of where art can (and has) changed the world. Ask anyone who lives there.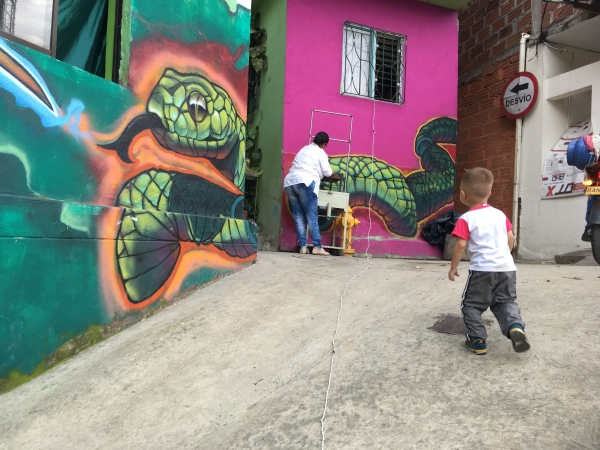 Comuna 13. Photo: Nathan Ober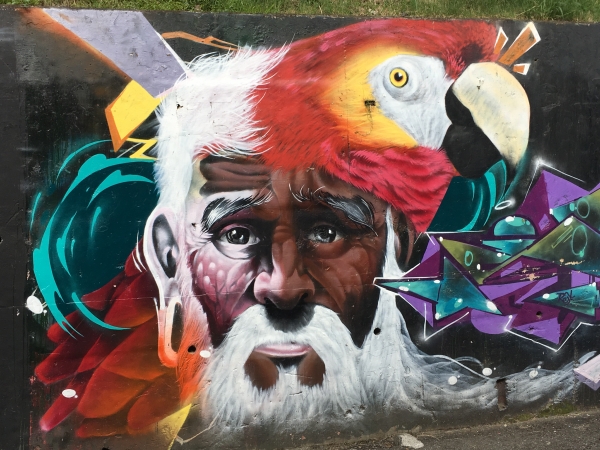 Comuna 13. Photo: Nathan Ober
Comuna 13. Photo: Nathan Ober
Comuna 13. Photo: Nathan Ober
Today I was able to get a tour of the new Exploratorio at Parque Explora where I will be holding the workshop series on digital storytelling. The Exploratorio has graciously invited us to use their space for the entire month for our projects. The space is new and full of all the right equipment — from hammers and drills, to laser cutters and CNC machines! It's a playground for making and harboring a new community of artists collaborating on the themes of social inclusion and peace. This Saturday we launch the program with our partner Colombo Americano at their space in downtown Medellín.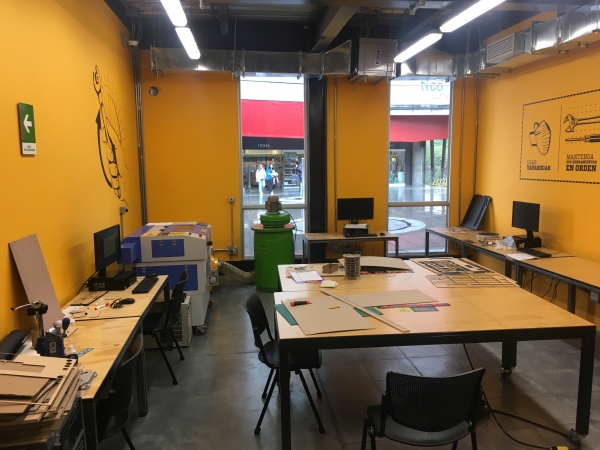 Exploratorio. Photo: Nathan Ober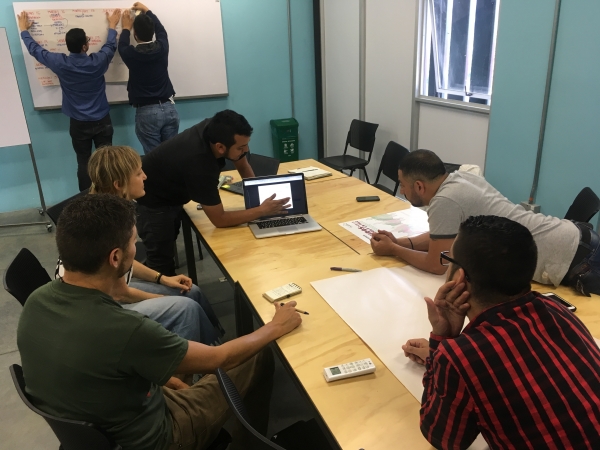 Hard at work in the Exploratorio. Photo: Fredie
Find out more about our partners here: