Snowy caps and white plains filled the window scene outside of the aircraft as we descended into Moscow's Sheremetyevo airport. I was quite a world away from the warm and sunny California coast of home. I could feel the temperature dropping as the snow reminded me that winter was not over yet here in Russia. Perhaps I will see the change of seasons over the course of the month in Mother Russia.
Time was tight once I landed, as my schedule demanded preparations for several meetings, an Artist Talk, and the first round of workshops which were to begin two days later on the weekend. I had already prepared teaching materials and Arduino plug and play sensor kits to share with the participants, so they could get started with prototyping as soon as possible. I packed a suitcase full of electronics that made it through the TSA and off to Garage Museum of Contemporary Art we went.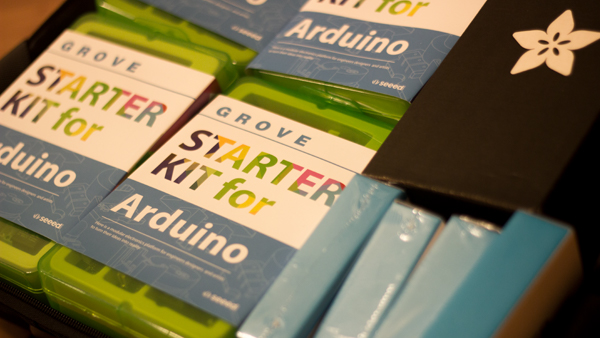 Grove Start Kits for the Arduino packed among the heap of electronics. Photo: Elaine Cheung
Here at Garage, I met with the Coordinator of the Inclusion Department and after discussing some key points, I was offered a tour to explore the current exhibition at the museum, a Triennial of Russian Contemporary Art, featuring over 40 Russian artists based all over the country. Spanning the entire building, the exhibition featured seven curated themes prevalent among Russian art practice today — Master Figure, Art in Action, Fidelity to Place, Personal Mythologies, Common Language, Local Histories of Art and Street Morphology. It took me a while to take in the full extent of all the work presented in the exhibit. It ultimately gave me an understanding of where Russian Contemporary Art currently sits within today's Russian society and the post-Soviet era context.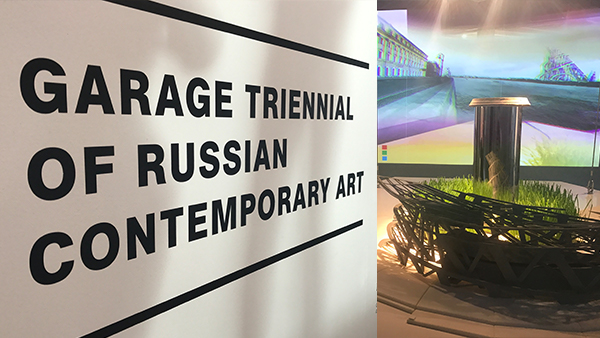 Garage's Triennial Exhibition, with the piece Access Point by Dmitry Bulatov on the right. Photo: Elaine Cheung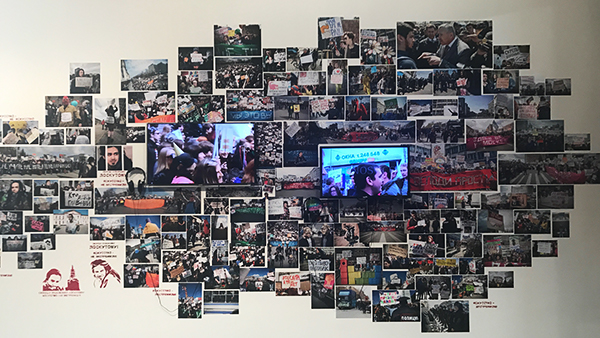 The Art of Action whose intentions lie as catalysts for social change. Photo: Elaine Cheung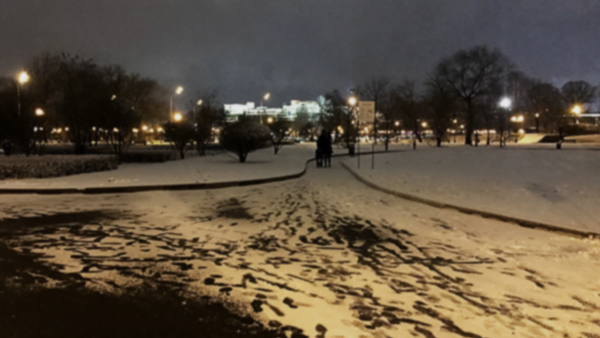 A snow view in Gorky Park. Photo: Elaine Cheung
As I made my way back to my apartment that night, the snow fell slowly. The freezing air created beautiful flakes across the water as my breath materialized in front of me. It's cold and chilly but I'm excited to begin!