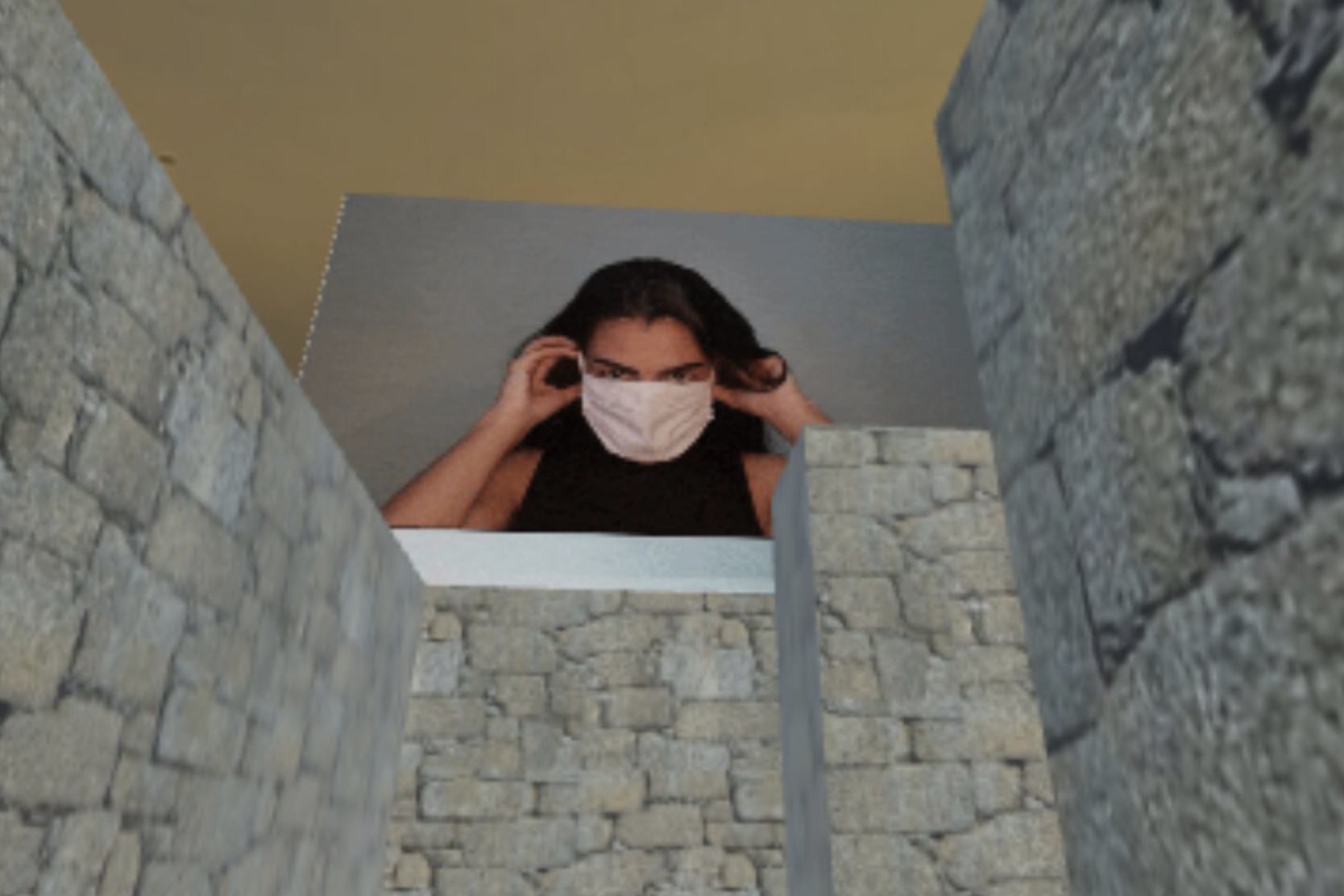 In Portugese: Zona de Segurança
We have constructed a world in the form of a labyrinth as a metaphor of total confinement based on reflections of the current moment: living through COVID-19. Relationships are mediated by social media and the online state is a condition of existence in the world. In the project, the viewer is invited to experience a not-so-distant reality, since there is no effective solution (yet) to get out of this individualized state of existence.
Much is asked about when we can "get back to normal." Based on reflections about the decentralization of the virus and its arbitrary death sentence to those who do not have minimum conditions of social well-being, such as sanitation, housing, health, and access, it begs the question: "what is normal?" Thus, in view of the possibility of communication between visions that the internet provides us, we are awakening critical thinking with images, audio, and visions present in the environment, revealing to the viewer that, although it is probably the first time they have experienced a true tragedy, there were previous ones. We must not forget the recent past: the disruption of mining dams in Minas Gerais, the destruction of entire ecosystems, brutal floods and other imbalances, as a result of the modern modus-operandi, already existing in our world.
The pandemic state under which we live today, a serious consequence of a predatory market that enslaves natural resources, encourages the rampant consumption of meat, and devours areas that are still preserved on the planet, compels us to reflect on our relationship (or lack thereof) with nature, our consumption and dependence on the superfluous, and our daily neglect of traditional peoples and communities. What will become of us? How do you imagine the future? "Are we really one humanity?" (KRENAK, A. 2019). In the labyrinth, reflections are encouraged so that the exit can be glimpsed: it is the very revision of the subject who is in it. The masks must fall. The layers must be revealed.
https://www.aaibrazil.com/exhibition/safetyzone
Community Project Members:
Cristhiana Pedrosa de Faria
Danilo Celso da Silva
Kawany Tamoyos
Laura Belisário
Thainá Carvalho