Lori Hepner is a Pittsburgh based new media artist working primarily in performative light painting, fine art photography, and community centered public art projects. She has spent considerable time over the last five years in artist residencies in the Arctic through artist residencies in Finland, Iceland, Canada, and Norway. 
A collaboration with singer Kendra Ross has manifested itself into live performance as Hepner & Ross in Intersection*ology. A feminist exploration into the power of women, technology, and individual voices, she developed the real‑time, light painting system that is used to draw with light using the body during these performances in South Africa, Virginia, Pennsylvania, and Texas.
Lori's photographic work has been featured in Time, Wired, and Next Level Magazine and has been exhibited at the Houston Center for Photography, Carnegie Museum of Art, the Brooklyn Museum, and in photo festivals in the Netherlands, China, & Spain. One of her Twitter portraits from Status Symbols will be sent to live on the moon in the MoonArk in 2019. She holds degrees in Digital Media and photography from RISD and RIT. She was just promoted to Professor of Integrative Arts at Penn State University and is currently in Norway as a Fulbright scholar.
The Latest from Lori Hepner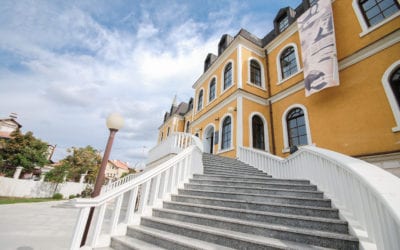 In a few weeks, I will be arriving in Pristina, Kosovo on the somewhat magical-feeling, transient leap year day, February 29th. That most of my travel from Pittsburgh, PA falls on this day will amuse me as I prepare for my month of leading workshops in youth empowerment to a group of Kosovar artists, makers, and dreamers.
read more

American Arts Incubator is an initiative of the U.S. Department of State's Bureau of Educational and Cultural Affairs developed in partnership with ZERO1.
Visit exchanges.state.gov
Visit zero1.org
info@zero1.org
T +1 408.909-3761