Santiago X is an Indigenous futurist and multi-disciplinary artist specializing in land, architectural, and new media installation. He is an enrolled citizen of the Coushatta Tribe of Louisiana (Koasati) and Indigenous Chamoru from the Island of Guam U.S.A (Hacha'Maori).
Santiago X has exhibited and designed internationally, including The World Expo in Shanghai, China, Venice Biennale in Italy, Ars Electronica in Linz, Austria. He received a Master of Fine Arts in Studio Art and Technology from the School of the Art Institute of Chicago, a Master of Architecture from the University of Southern California, and a Bachelor's in Environmental Design from the University of Colorado.
Currently, Santiago X is reinvigorating Indigenous mound building via two large-scale augmented public earthwork installations being constructed along the Chicago and Des Plaines River in Chicago, Illinois. This is the first time effigy earthworks will be constructed by Indigenous peoples in North America since the founding of the United States of America.
The Latest from Santiago X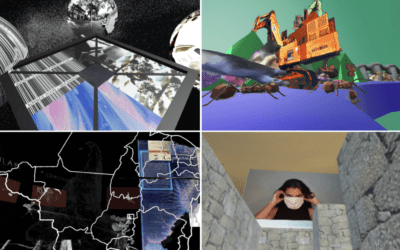 The entirety of this experience, from beginning to end, is something I will cherish and continue to be inspired by as I go forward in my art practice. From the relationships forged on the ground to my amazement of the vision and voices of the participants, and for our entire team's resilience and creative pivoting in response to the pandemic, I am forever grateful…
read more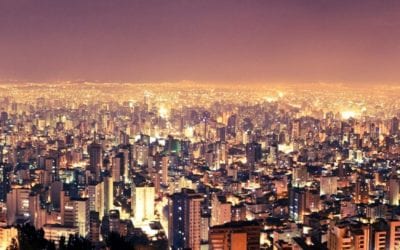 I'm writing this blog post in the midst of final preparations for my journey, as I leave wintry Chicago en route for summertime in Belo Horizonte, Brazil! This will be my very first trip to Brazil, and my first ever visit to South America. I'm excited to meet the partners on the ground, get settled in, and make some waves with the 25 participants …
read more

American Arts Incubator is an initiative of the U.S. Department of State's Bureau of Educational and Cultural Affairs developed in partnership with ZERO1.
Visit exchanges.state.gov
Visit zero1.org
info@zero1.org
T +1 408.909-3761