Identity and media in Kyiv
Tiare Ribeaux has a deep interest in provoking conversation and uncovering hidden truths around opaque global industrial and socio-economic systems that intersect with our daily lives. Her exchange in Kyiv will focus on Ukrainian identity at a time of national change though an investigation of surveillance, digital and virtual identities, and other technologies.
Video by Slava Polyantsev.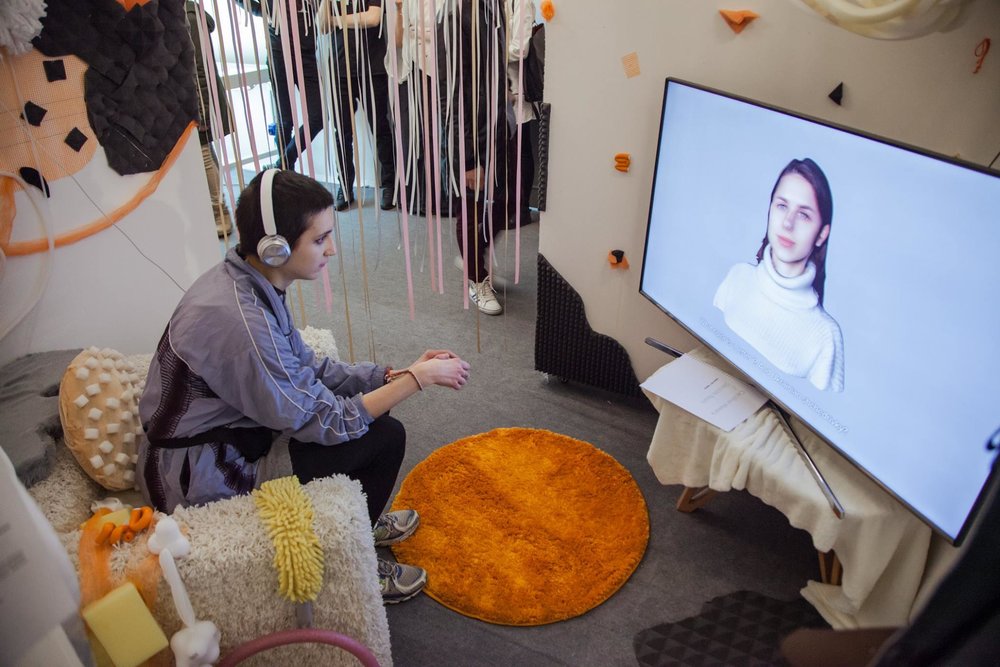 Session Room
Playing with public/private boundaries through immersive experiences Session Room involves ASMR and Ukrainian identity, focusing on the lack of...
read more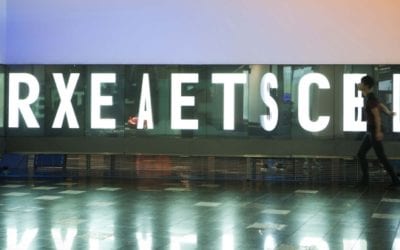 Since January 2017, I have been attempting to become a human version of Amazon Alexa, a voice-activated AI system for people in their own homes. The project is called LAUREN. Anyone can visit get-lauren.com to sign up. The process begins with an installation of a...
read more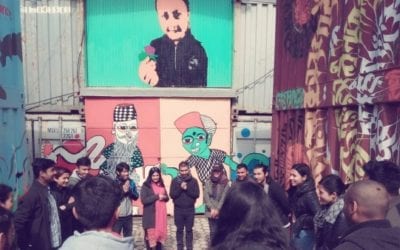 Each evening as I wind down here in the Bay Area, my partners in Nepal begin their work day. Though worlds apart, we have been in such close contact online that I feel a part of me is already there. In just three weeks, the rest of me will catch up, and I will be...
read more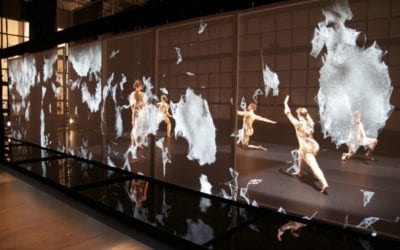 Heidi Boisvert, [radical] signs of life. Camera, Jim DeSeve; Editing, Yoni Turkienicz. For the past 15 years, I anticipated future tech trends and used emerging media and technology to support social justice campaigns addressing violence and advancing values of...
read more
Kyiv, Ukraine
U.S. Embassy in Kyiv — Ukraine
About Our Host Partner, IZOLYATSIA
IZOLYATSIA is a platform for cultural initiatives founded in 2010. They are a multidisciplinary cultural project open to all genres of creative expression, and a point of intersection for all those passionate about cultural and social change. IZOLYATSIA has three intertwined directions of activity: art, education and projects geared at activating Ukraine's creative sector.
American Arts Incubator an initiative of the U.S. Department of State's Bureau of Educational and Cultural Affairs developed in partnership with ZERO1.
Visit exchanges.state.gov
Visit zero1.org
info@zero1.org
T +1 408.909-3761