I was really looking forward to spending time in Kyiv, Ukraine this past April, but my plans were thrown for a loop by the COVID-19 pandemic. With great assistance from ZERO1, I pivoted in the short space of two weeks to a fully online experience. It was also fortunate that my incubator topic was art and artificial intelligence, which meant it could be conducted mostly through digital means.
Still, that meant that I would be holding the workshop in two languages, sometimes with a professional interpreter, and sometimes not, across a seven-hour time difference.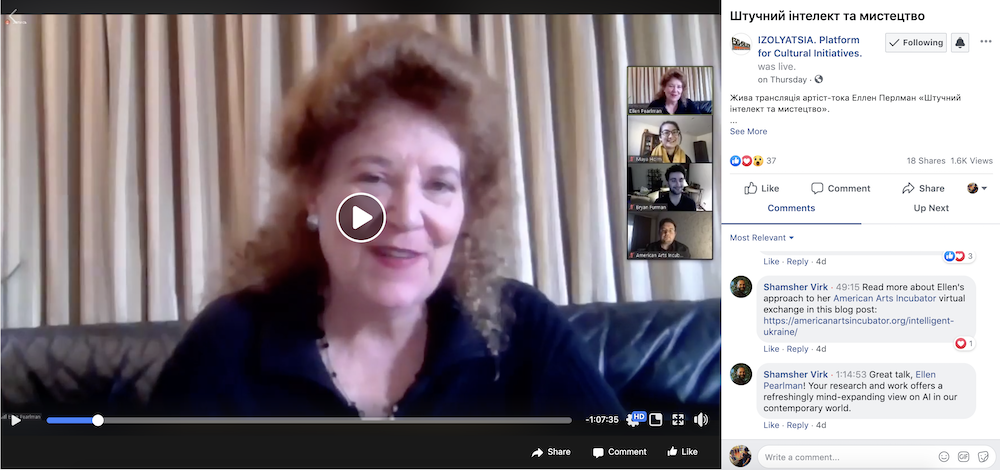 After giving my artist talk in conjunction with Bryan Furman from the Cultural Affairs Office at the U.S. Embassy in Kyiv, I spent one session entirely online getting to know my two dozen or so Ukrainian artists, scattered throughout the country in strict lockdown inside their homes.
My on-the-ground host collaborator in Kyiv was IZOLYATSIA, Platform For Cultural Initiatives, originally based in Donetsk. I was assisted by Mykhailo Glubokyi (Misha) and Oleksandra Khalepa (Sasha).
The selected artists for the incubator were VJs, visual artists, graphic designers, programmers, engineers, musicians, sound designers, and individuals adept at working in virtual reality. Save for one participant though, no one had fully worked with machine learning before, which is the fundamental aspect of artificial intelligence.
Over the course of three days, I showcased some of the fundamentals of machine learning through art via Zoom sessions. At the same time participants were engaging in the lectures, they began posting their ideas for team projects asynchronously in Slack.
At the end of the three days, we met online and went over every artist's project idea until settling on four themes: 'Conspirology,' Environmental and Moral Responsibility, Isolation and Connectedness, and Mudra — a translation tool for Ukrainian sign language.
For the next two weeks, we dove into into accelerated development. I met with each team in Zoom from my house in New York City, as the participants were scattered throughout Ukraine.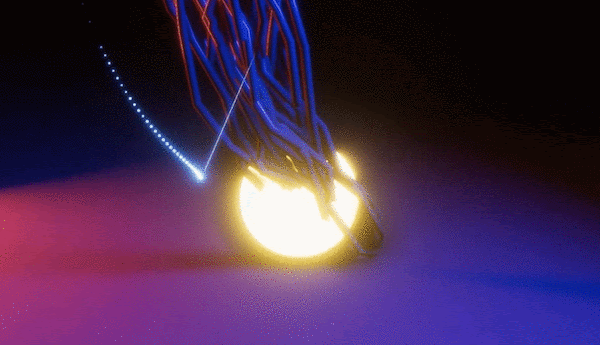 We had only one day of presentation rehearsal to show the final works-in-process to an international panel of AI and art experts for feedback: Arif Khan of Alethea.ai, Misha Libman of Snark Art, Gene Kogan of Abraham.ai, and Vanessa Chang, a well-known San Francisco based curator.
What really surprised me was the relative ease and speed at which the artists, who had not known one another previously, were able to adapt to forming collaborative teams that used accelerated development tools. They were able to develop coherent and plausible proof-of-concept designs.
We have now concluded the initial phase of the exchange, but some of us hope to continue by forming a media arts alliance between the Baltics and Ukraine. We have a meeting scheduled for early June, and I am already looking forward to the results.