Ellen Pearlman is a new media artist, critic, curator, and writer who created Noor: A Brain Opera, the world's first immersive interactive brain opera in a 360 degree theater. Ellen received her PhD from the School of Creative Media, Hong Kong City University, where her thesis was awarded Highest Honors Internationally by Leonardo LABS Abstracts. 
She is a Senior Researcher, Assistant Professor at RISEBA University in Riga, Latvia and on faculty of Parsons/New School University.  A Fulbright World Learning Specialist in Art, New Media and Technology she is also an EU Vertigo STARTS Horizon 2020 Laureate, an Asian Cultural Council Fellow, a Prince Claus Trust/Biz Art Shanghai Fellow, a Banff Canada Mountain Culture, Banff New Media and Banff Non-Fiction grantee, a five time Vermont Studio Center President's Fellow, a FUSE artist-in-residence at Videotage HK and QuartaRiata artist residency in St. Petersburg, Russia. 
Ellen is a contributing editor to Performance Arts Journal (PAJ) MIT Press, Director of ThoughtWorks Arts, President of Art-A-Hack™ and Director and Curator of the New York Volumetric Society.
The Latest from Ellen Pearlman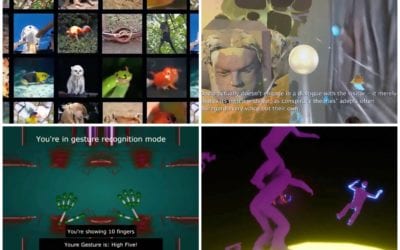 I was really looking forward to spending time in Kyiv, Ukraine this past April, but instead my exchange turned into the COVID-19 pandemic exchange. With great assistance from ZERO1, I pivoted in the short space of two weeks to a fully online experience. . It was also fortunate that my incubator topic was art and artificial intelligence, which meant…
read more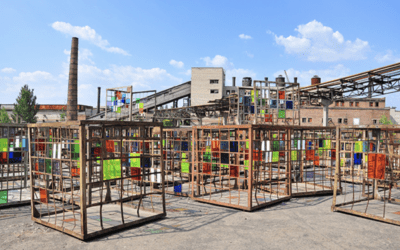 I first visited Kyiv Ukraine in 1992, the first year of Perestroika, and again in 1993. I met Ukrainian artists in New York City by chance during an open art studio day in Brooklyn, and one of the artists I met was from Kyiv. She spontaneously invited me to visit her hometown, saying she would set me up with a place to stay (this was pre-AirBnb)…
read more

American Arts Incubator is an initiative of the U.S. Department of State's Bureau of Educational and Cultural Affairs developed in partnership with ZERO1.
Visit exchanges.state.gov
Visit zero1.org
info@zero1.org
T +1 408.909-3761