Connecting communities for women's rights
For four weeks starting in March 2015 Kendal Henry was in Papua New Guinea working with the local community to facilitate a series of public art projects that focused on the hot-button topic of gender equity in PNG. His visit began with the Women's Forum, sponsored by the U.S. Embassy in Port Moresby. Next, he led a multi-day workshop that resulted in four community-driven projects as well as his own interactive digital media art project. Both the University of PNG and the YWCA partnered with American Arts Incubator to host and support these initiatives.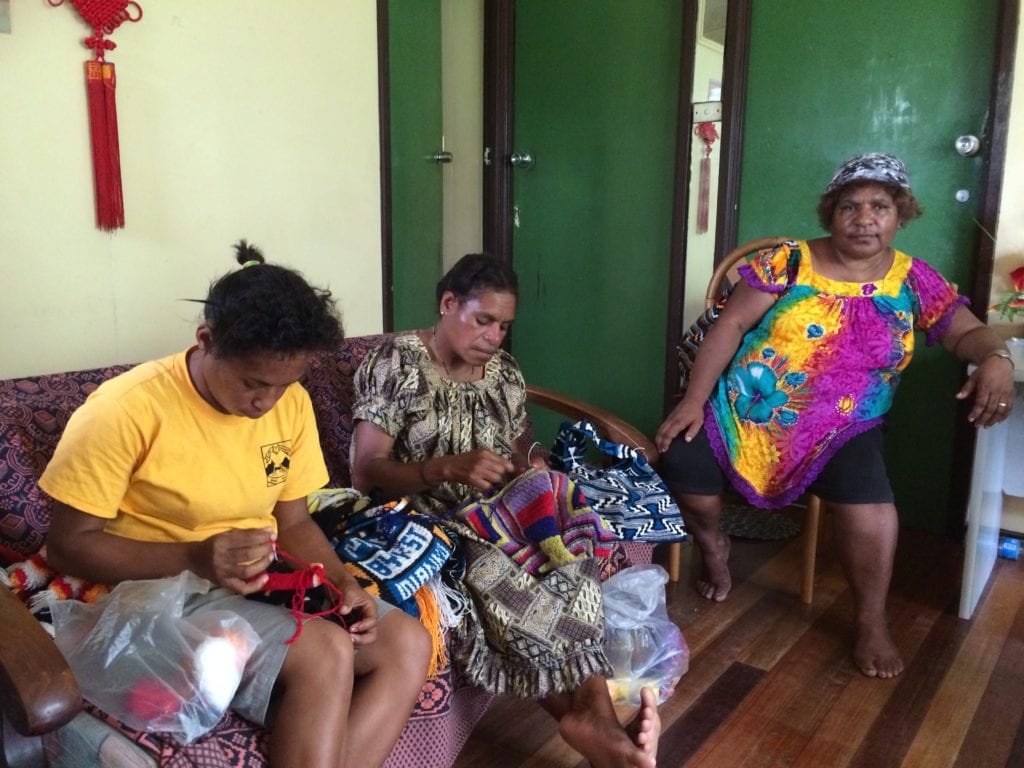 Elyok Products
Creating opportunities for women through new weaving collective ELYOK Products is a women's collective of traditional artisans crafting bilum...
read more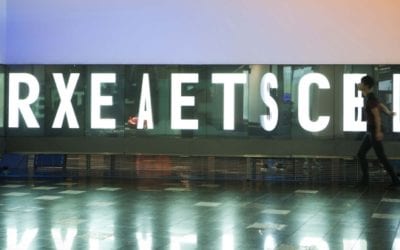 Since January 2017, I have been attempting to become a human version of Amazon Alexa, a voice-activated AI system for people in their own homes. The project is called LAUREN. Anyone can visit get-lauren.com to sign up. The process begins with an installation of a...
read more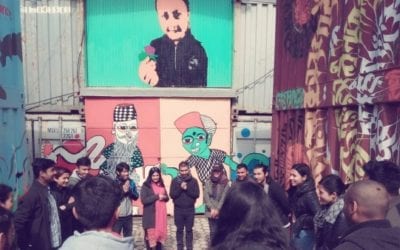 Each evening as I wind down here in the Bay Area, my partners in Nepal begin their work day. Though worlds apart, we have been in such close contact online that I feel a part of me is already there. In just three weeks, the rest of me will catch up, and I will be...
read more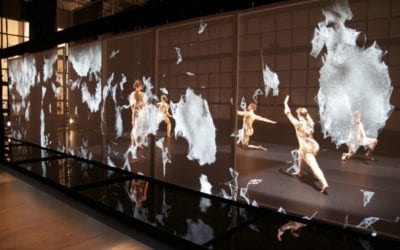 Heidi Boisvert, [radical] signs of life. Camera, Jim DeSeve; Editing, Yoni Turkienicz. For the past 15 years, I anticipated future tech trends and used emerging media and technology to support social justice campaigns addressing violence and advancing values of...
read more
Port Moresby, Papua New Guinea
U.S. Embassy in Port Moresby — Papua New Guinea
The Melanesian Institute of Arts and Communication fosters learning to promote excellence in Arts and Communication. The World YWCA is a global network of women leading social and economic change. 
American Arts Incubator an initiative of the U.S. Department of State's Bureau of Educational and Cultural Affairs developed in partnership with ZERO1.
Visit exchanges.state.gov
Visit zero1.org
info@zero1.org
T +1 408.909-3761