Sensing and Projection Mapping in Moscow
Elaine Cheung is addressing disability inclusion, working with those with physical or sensory impairments that in some way hinder or distort their ability to function, interact, and move through an able-bodied world. She is engaging with disabled and able-bodied participants to use new media art practice as a way to cultivate awareness, initialize dialogue, and suggest actionable steps towards inclusion and accessibility in Russia.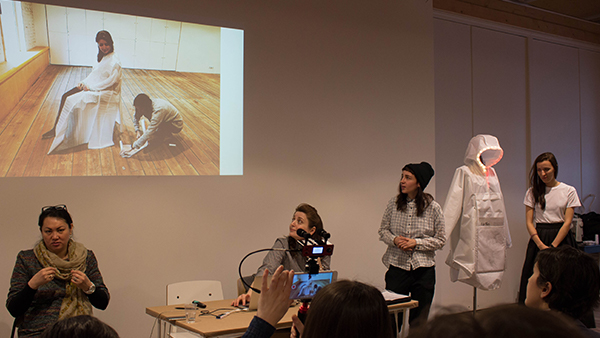 Emotional Clothes
Communicating emotions through transformational design The E-Clothes Team created wearables in the form of a jacket that allows people to...
read more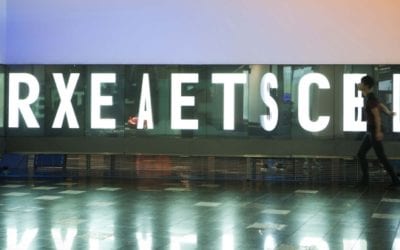 Since January 2017, I have been attempting to become a human version of Amazon Alexa, a voice-activated AI system for people in their own homes. The project is called LAUREN. Anyone can visit get-lauren.com to sign up. The process begins with an installation of a...
read more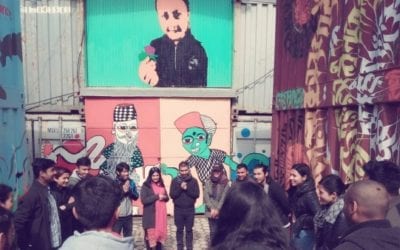 Each evening as I wind down here in the Bay Area, my partners in Nepal begin their work day. Though worlds apart, we have been in such close contact online that I feel a part of me is already there. In just three weeks, the rest of me will catch up, and I will be...
read more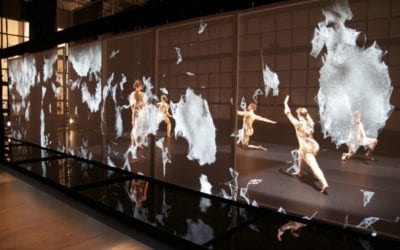 Heidi Boisvert, [radical] signs of life. Camera, Jim DeSeve; Editing, Yoni Turkienicz. For the past 15 years, I anticipated future tech trends and used emerging media and technology to support social justice campaigns addressing violence and advancing values of...
read more
Moscow, Russia
U.S. Embassy in Moscow — Russia
Garage Museum of Contemporary Art is a place for people, art and ideas to create history. Founded in 2008 by Dasha Zhukova and Roman Abramovich, Garage is the first philanthropic institution in Russia to create a comprehensive public mandate for contemporary art.
American Arts Incubator an initiative of the U.S. Department of State's Bureau of Educational and Cultural Affairs developed in partnership with ZERO1.
Visit exchanges.state.gov
Visit zero1.org
info@zero1.org
T +1 408.909-3761